2013 Assembly Summary
26th EAST Annual Scientific Assembly Presidential Address Video
The One Who Applies The First Dressing by Jeffrey P. Salomone, MD, FACS, NREMT-P

26th EAST Annual Scientific Assembly Scott B. Frame, MD Memorial Lecture of the EAST Foundation Video by Norman E. McSwain, Jr., MD, FACS, NREMT-P
26th EAST Annual Scientific Assembly - Scientific Schedule
26th EAST Annual Scientific Assembly - Registration Brochure
View the Scientific Abstracts presented during the 26th Annual Scientific Assembly - January 15-19 2013. Podium Abstracts, Poster Abstracts.

Need your CME Certificate for the 26th Annual Scientfic Assembly? - Please contact Wake Forest School of Medicine (EAST's CME partner for the 26th Annual Scientific Assembly) at 336-713-7755 to request a CME certificiate.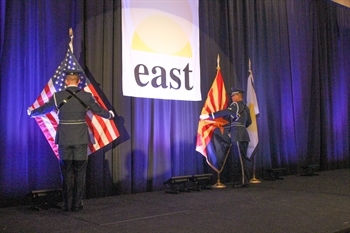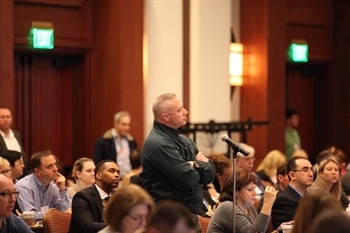 Handouts/Slides from the 26th Annual Scientific Assembly
Papers That Should Have Changed Your Practice Bibliography

Advocacy 2013:Getting In, Staying Involved, and Being Prepared in the Post-Affordable Care Act Era- Plenary Session
Advanced Practitioners Workshop Syllabus

Sunrise Session-Billing and Coding the Complex Acute Care Surgical Cases

Sunrise Session-In an Era of DCR, When is the Best Time to Close the Abdomen?