Military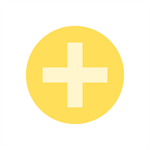 Welcome to the EAST Military website supported by the EAST Military Committee. The primary purpose of this website is to provide useful information for the military surgeon preparing to deploy to a combat zone or to find specific guidance on combat casualty care while deployed. Non-combat trauma surgeons may find this material useful as well if exposed to patients with war-like wounds. The materials available via this site have been developed and improved over the years by surgeons who have served in a combat zone.
The site includes lists of materials including combat specific peer reviewed journal articles, recommended on-line texts, podcasts, and links to clinical practice guidelines. The materials on the website will be updated on a continuous basis. Therefore, we welcome your feedback and input as related to the usefulness of this site and any recommendations for improvements and/or additional material.
Thank you for the opportunity to serve you and stay safe out there!
---
EAST Online Resources

EAST Combat Casualty Care Database - With the full support of the editor of the Journal of Trauma and Acute Care Surgery, Dr. Ernest E. Moore, and permission from the publisher Wolters Kluwer Health, the EAST Military Committee is pleased to offer articles from the Journal of Trauma and Acute Care Surgery that are directly relevant to the care of combat casualties. Available to currently deployed members of the United States military.
EAST Military Landmark Papers - Members of the EAST Military Committee contributed to the efforts of the EAST Publications Committee to ensure that landmark papers regarding the care of the combat injured were included in this project. Nearly 40 papers were included in this initial iteration and are grouped in the following categories: Deployed Trauma Systems, Resuscitation in the Combat Injured, Hemorrhage Control on the Battlefield, Combat Related Infections, and Management of Combat Injuries.
EAST Military Traumacasts - Audio and video webcasts are free interviews addressing education research and treatment. Select Traumacasts are eligible for AMA PRA Category 1 Credits™ and self-assessment credits toward Part 2 of the American Board of Surgery MOC Program. The Traumacasts presented here are pertinent to combat trauma.
EAST Monthly Literature Reviews - Keeping you up-to-date with current literature, the EAST Monthly Literature Reviews are brought to you by the EAST Manuscript and Literature Review Committee of the Division of Publications. The literature reviews provided below have a Military Papers focus.
July 2020 - Military Trauma
November 2019 - Military Trauma
March 2019 - Military Trauma
August 2017 - Trauma
April 2017 - Trauma
January 2017- Trauma
October 2016 - Trauma
---
EAST Military Scholarships & Awards


The John M. Templeton, Jr., MD Military Call to Service Scholarship - Dr. John M. Templeton, Jr., MD served as a physician in the US Navy from 1975-1977 stationed in Portsmouth, Virginia. Although his time in the Navy was brief, according to his wife and EAST Honorary Member, Mrs./Dr. Pina Templeton, Dr. Templeton always had high regard for military physicians and especially military trauma surgeons. To honor Dr. Templeton's appreciation of an individual's Call to Military Service, his wife, Mrs. Pina Templeton is funding an annual scholarship to support the attendance of 2-3 military trauma surgeons in the early stages of their career and service to the EAST Annual Scientific Assembly. Scholarship recipients will each receive up to $3,000 for meeting registration, travel and lodging expenses. Individuals selected for this scholarship would be recognized as emulating a Call to Military Service and will be expected to contribute to advancements in the treatment of the injured. The application deadline is August 31st annually.
The John P. Pryor, MD Distinguished Service Award - The John P. Pryor, MD Distinguished Service Award in Military Casualty Care is an annual award presented at the EAST Annual Scientific Assembly. The award recognizes EAST members who have distinguished themselves in the field of military casualty care. All members of EAST (civilian and military) are eligible for this award. EAST members, who either through a singular advancement or a body of work in the field of military casualty care and who have demonstrated a commitment to improving outcomes for those who sustain injury in modern military theaters of conflict will be considered for this award. The application deadline is August 31st annually.
---
Additional Military Resources


USAISR Joint Trauma System Clinical Practice Guidelines - These CPG's prepared by the Joint Trauma System are regularly updated and evidence-based. Additional CPG's are available for Prolonged Field Care (PFC) and Critical Care Air Transport (CCAT).

TCCC - The Joint Trauma System maintains deployedmedicine.com. This website is a one-stop shop for all things Combat Casualty Care. Here you can find CPGs, quarterly literature reviews, JTS podcasts and more.

US Army Medical Department Borden Institute - This link contains downloadable PDF's including the 4th edition of "Emergency War Surgery," "A Legacy of Lessons Learned: Landstuhl Regional Medical Center During Wartime, 2001-2014," and "Combat Casualty Care: Lessons Learned from OEF and OIF," among others.
---
Questions/Comments


Please send your questions and comments to: managementoffice@east.org.