Online Education Center
The Eastern Association for the Surgery of Trauma is pleased to be partnering with CECentral to offer online continuing medical education to the Trauma and Acute Care Surgery Medical Community. The EAST Online Education Center was initially supported through an unrestricted grant from Edwards Lifesciences.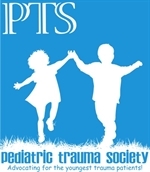 EAST is also pleased to collaborate with the Pediatric Trauma Society for pediatric trauma educational activities hosted on the EAST Online Education Center.
Visit the EAST online education center.
---
Online Education Currently Available
---
Acute Care Surgery/Emergency General Surgery
21st Century Management of Enterocutaneous Fistulas

Credit available through August 29, 2021

Enterocutaneous fistula is a devastating complication which has significant consequences for the patient and is challenging to treat. Significant advances have been made over and the treatment paradigm has evolved. Clinicians caring for this disease should be familiar with the overall approach to treating an enterocutaneous fistula.

Instructors: D. Dante Yeh, MD, MHPE, FACS, FCCM, Ryder Trauma Center

Acute Care Surgery/Emergency General Surgery
Bariatric Emergencies

Credit available through December 14, 2019

Instructors: Matthew Martin, MD, FACS, Scripps Mercy Medical Center, Andrea Pakula, MD, MPH, FACS, Los Robles Medical Center

Acute Care Surgery/Emergency General Surgery
Emergency General Surgery - Small Bowel Obstructions

Credit available through August 29, 2021

There are several cases of small bowel obstruction each year. We have come a long way from "not letting the sun rise or set" on a patient with bowel obstruction. There have been advances in laparoscopy, imaging and perioperative care that have greatly improved overall outcomes of this mostly adhesive related disease that can be vexing to the surgeon at times. The presentation reviews the current surgical and non operative management of small bowel obstruction.

Instructors: Vijay Jayaraman, MD, FACS, Saint Francis Medical Center

Acute Care Surgery/Emergency General Surgery
Lower GI Bleed: An Algorithm for Non-Surgical and Surgical Management

Credit available through October 16, 2021

Lower gastrointestinal bleeding affects over 200,000 people each year, and even more are thought to be unaccounted for since many patients do not seek care. It is a frequent cause of hospital admissions and is a source of significant morbidity especially in patients with chronic health problems and the elderly. Management options and treatment algorithms may differ by institution, but preoperative localization of the hemodynamically significant lesion is ideal for successful outcomes.

Instructors: April Mendoza, MD, MPH, Massachusetts General Hospital

General Trauma
Billing and Coding

Credit available through April 22, 2020

Instructors: Samir Fakhry, MD, FACS, Hospital Corporation of America

General Trauma
Changing the Management of Traumatic Brain Injury: Now and Then

Credit available through September 7, 2020

Instructors: Bellal Joseph, MD, University of Arizona, Peter Rhee, MD, MPH, FACS, FCCM, Grady Memorial Hospital

General Trauma
Developments in Rural Trauma

Credit available through August 19, 2020

Instructors: Frederick Rogers, MD, MS, FACS, Lancaster General Hospital

General Trauma
Military Advances in Combat Trauma Care After a Decade of War and Translating Them to Civilian Practice

Credit available through July 23, 2020

Instructors: Matthew Martin, MD, FACS, Scripps Mercy Medical Center

General Trauma
Simulation for the Trauma Resuscitation Team: Communication, Teamwork and Safety

Credit available through July 16, 2020

Instructors: Richard Falcone, Jr., MD, MPH, Cincinnati Children's Hospital

General Trauma
Ultrasound in Trauma and the ICU

Credit available through November 20, 2019

Instructors: Charity Evans, MD, MS, University of Nebraska Medical Center, Edgardo Salcedo, MD, University of California - Davis

Pediatric Trauma
Guidelines for Solid Organ Injury Management in Children

Credit available through August 19, 2020

Instructors: R. Todd Maxson, MD, FACS, Arkansas Children's Hospital

Rural Trauma
Developments in Rural Trauma

Credit available through August 19, 2020

Instructors: Frederick Rogers, MD, MS, FACS, Lancaster General Hospital

Surgical Critical Care
Nutrition in the Complex Surgical Patient

Credit available through October 21, 2020

Instructors: