Traumacast
A series of audio interviews addressing upcoming research and its application to the injured patient, education efforts related to trauma, and novel methods in the management of injury.

@EAST_Traumacast - EAST Traumacast is THE podcast that brings the current and future leaders in the trauma community right into your audio device. @EAST_Traumacast keeps those conversations going off the air.
Listen and earn CME Credit
Select Traumacasts now eligible for AMA PRA Category 1 Credit TM self-assessment credits toward Part 2 of the ABS MOC Program. Visit the EAST Education Center for details.

Do you have a suggestion for a Traumacast? Submit your idea.

If you are headed to a meeting that might be of interest to our listeners, hit us up @EAST_Traumacast on Twitter to become a guest interviewer/moderator! Share the benefit of attending these learning-rich meetings with your colleagues who may not have been able to be present.

*EP after the Traumacast number identifies enhanced podcasts that have bonus visual material in addition to the audio component. The enhanced podcasts are best viewed using the iTunes podcast browser on your laptop or phone, or using a video browser such as QuickTime or Windows Media Viewer.
Listen in iTunes Listen in Spotify Listen via Google Music Subscribe
---
Podcasts Currently Available
---
DISCLAIMER: THIS WEBSITE IS NOT INTENDED TO, AND DOES NOT, PROVIDE MEDICAL ADVICE. All health care content available on or through this website is presented by the Eastern Association for the Surgery of Trauma ("EAST") for general informational purposes only and must not be regarded as a substitute for advice, diagnosis or treatment by a professional health care provider. THE EAST DOES NOT RECOMMEND OR ENDORSE, AND DISCLAIMS ALL LIABILITY RELATING TO, any particular products, procedures, opinions or other information presented or referred to on or through this website(including but not limited to the content of any advertisement), except for any statements specifically identified as expressing a policy or position officially approved by EAST.
Listening instructions
Apple's iTunes lets you subscribe to EAST's Traumacast and other podcasts so that new episodes are delivered to your computer automatically. If you have an iPod, iPhone, or iPad, new podcast episodes will automatically be synchronized each time you connect it to your computer.
Listen or subscribe via iTunes
Listen or subscribe via Google Music
Subscribe to the feedusing other software (e.g. your favorite feed reader).
*EP after the Traumacast number identifies enhanced podcasts that have bonus visual material in addition to the audio component. The enhanced podcasts are best viewed using the iTunes podcast browser on your laptop or phone, or using a video browser such as QuickTime or Windows Media Viewer.

Your Traumacast Moderators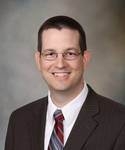 David Morris, MD
Intermountain Medical Ctr, Salt Lake City, UT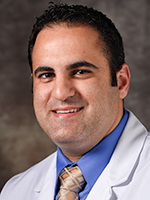 Firas Madbak, MD
University of Florida, Jacksonville, FL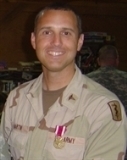 Matthew J. Martin, MD
Madigan Army Medical Center, Tacoma, WA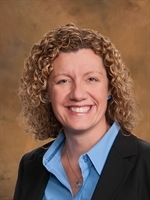 Carrie Valdez, MD
Spectrum Healthcare, Grand Rapids, MI