University of Wisconsin Hospital and Clinics
Affiliated with University of Wisconsin — Madison, WI
Trauma only
Critical Care only
Trauma & Critical Care
Acute Care Surgery
Advanced Practitioner
Duration: 1 to 2 years
Positions available: 2
Salary: 65 K
Program Director: Suresh Agarwal, MD
Last updated: March 12, 2019
---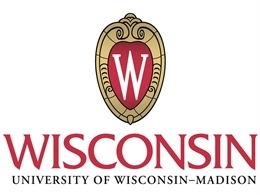 Education of a surgical critical care fellow requires graduated responsibility for decision making in patient care. The goal of our program is to maximize the educational experience for our fellows while maintaining a focus on patient safety and quality patient care. The attending faculty member, who is ultimately responsible for the overall care of the patient, monitors this progressive independence in our fellows. As fellows progress throughout the program they are allowed increasing independent responsibility for carrying out their own patient management decisions, with indirect supervision and oversight.
The Surgical Critical Care Fellow learns from our staff of seven boarded faculty members in the Section of Trauma and Acute Care Surgery. The Department of Surgery has also forged a relationship with the Departments of Anesthesia and Internal Medicine, for a collaborative, comprehensive fellow learning experience.
About Us
University of Wisconsin Hospital and Clinics is a 566-bed facility that ranks among the finest academic medical centers in the United States. Frequently cited in publications listing the nation's best health care providers, UW Hospital and Clinics is recognized as a national leader in fields such as cancer treatment, pediatrics, ophthalmology, surgical specialties and organ transplantation. UW Hospital and Clinics is independent and non-profit, receiving no state funding except Medicaid reimbursement. With more than 1,200 UW Health physicians and 85 outpatient clinics, UW Hospital and Clinics also offers six intensive care units (trauma and life support, pediatric, cardiac, cardiothoracic, burn, neurosurgery) with 83 total beds. UW Hospital and Clinics is one of only two organizations in Wisconsin with designated Level One adult and pediatric trauma centers. Adjacent to UW Hospital and Clinics is the American Family Children's Hospital, UW Health's complete children's medical and surgical center with a pediatric intensive care unit, an internationally recognized transplant surgery program, a children's cancer center and a family-friendly atmosphere.
Our Section of Trauma and Acute Care Surgery consists of nine full-time faculty members with more than 60 years of teaching experience in this specialty. Trauma service has senior level backup seven days a week. There is a Trauma and Acute Care Surgeon on-call and in-house at all times. Furthermore, an additional Critical Care Boarded Intensivist is on-call (at home) 24 hours per day, seven days per week.
Program started 2014
How to apply
agarwal@surgery.wisc.edu - (608) 265-9574 (phone) , (608) 252-0936 (fax)
Qualifications: Graduates of a residency
Please send CV and three letters of interest to:
Suresh Agarwal, MD, FACS, FCCM
Research opportunities
Educational opportunities beyond the surgical, clinical and didactic experience include:
•Offerings within the university such as the Systems Engineering for Improving Patient Safety (SEIPS) course, utilization of the Wisconsin Surgical Outcomes Research Program (WiSOR), start-up research grants, and faculty mentoring committees
•National offerings available through associations such as the American College of Surgeons, the Society of Critical Care Medicine, and the American Association for the Surgery of Trauma
•Co-authoring papers and book chapters
•Clinical research and educational programs, particularly in the simulation lab

An additional year of training, after completion of the Surgical Critical Care Fellowship, may be pursued. This year focuses upon gaining the skills, knowledge, and experience to become an independent, funded academic surgeon.
About the hospital
Beds: 566
ICU beds: 83
Annual ED visits: 75000
Annual trauma admissions: 3500
Trauma faculty: 9
Fellowship procedures
Blunt trauma: 90%
Penetrating trauma: 10%
Location
600 Highland Ave
Madison, WI 53792
Website