Get to Know Your Leaders - Bryce R.H. Robinson, MD, MS, FACS, FCCM
Sunday, November 13, 2016
Get to Know Your Leaders
Bryce Robinson, MD, MS, FACS, FCCM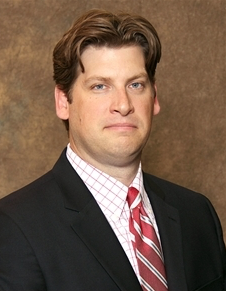 Position: Associate Professor of Surgery, Associate Medical Director for Critical Care, Harborview Medical Center
Location: University of Washington, Harborview Medical Center
Summary of involvement in EAST: I started my involvement at EAST by volunteering on the Injury Prevention Committee then worked on both the Publication and Program Committees and now serve as Chair of the Practice Management Section.
How did you get involved in EAST: My first trauma mentor, Kim Nagy, suggested the group as a way to connect to other young trauma surgeons starting their academic careers
Do you have some EAST Mentors: Kim Nagy, Elliott Haut, Nicole Stassen and Stan Kurek
Favorite EAST memory? Presenting at my first national podium in 2008 (Amelia Island)
What are your hopes for EAST in the future?
I hope that EAST sticks to its mission of mentoring young trauma surgeons in the context of service, research and leadership. There are many surgical organizations with similar missions but what makes EAST different is its focus on the junior surgeon. Finally, the membership of EAST is growing rapidly. The "family-like" atmosphere of the annual meeting is going to be more and more difficult as we are forced to pick venues that can handle our capacity. EAST leadership will need to balance the size of our membership with the founding principles of our organization.