Apply to Become a Member of EAST Today!
Monday, July 1, 2019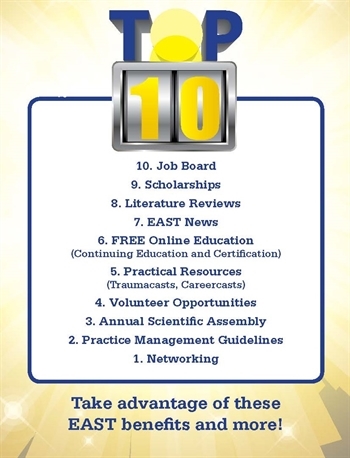 Are you interested in applying for membership in the Eastern Association for the Surgery of Trauma? The 2020 online application system is now open!
All information, which includes completed sponsor attestations and receipt of the application fee, must be submitted online and received by the November 15, 2019 application deadline.
If you have any questions regarding your membership application or need assistance finding sponsors, please contact the EAST Administrative Offices at managementoffice@east.org or call 312-202-5508.
We look forward to receiving your membership application.