NTI Launches National Trauma Research Repository (NTRR) Website - NTRR-NTI.org
Thursday, August 2, 2018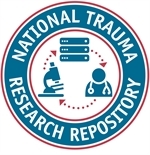 NTI Launches the National Trauma Research Repository to Support Data Sharing
June 25, 2018, San Antonio, TX—Today the National Trauma Institute goes live with the National Trauma Research Repository (NTRR-NTI.org), a web-based clinical research data repository built to serve the emerging data sharing needs of the entire trauma research community.
The National Trauma Research Repository (NTRR)—funded by the Department of Defense (DoD) and developed by the National Trauma Institute (NTI)—will serve as a key piece of the national trauma research infrastructure. "When fully functional, we envision a vast repository offering thousands of data points from hundreds of studies, which investigators can query for their own research," said Donald Jenkins, MD, principal investigator for the project and Vice Chair for Quality in the Department of Surgery at UT Health San Antonio. Read more...

To learn more and to apply for an account, visit the NTRR website.