Message from the EAST President
Thursday, March 26, 2020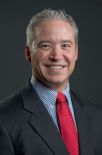 A. Britton Christmas, MD, FACS
President, Eastern Association for the Surgery of Trauma
Dear EAST Members:

First, let me thank you each of you, and your families, for your service during this time of adversity and uncertainty in the wake of the COVID-19 pandemic. We recognize that the greatest challenge to healthcare in our lifetime is upon us and will be the ultimate test for our healthcare system. Many of us will be on the frontlines as this inevitably spreads to our respective communities. Never has our value to the healthcare system become more apparent. As Acute Care Surgeons, we are truly the "Swiss Army Knives" of the medical community. We have been there for disaster preparedness…we have been there for the care of acutely ill surgical patients…we have been there for care of the critically injured…and we WILL be there for our communities during this viral pandemic utilizing all facets of our skillset. Know that I am proud of each of you and the values that you represent in caring for all those in need.
Over the last ten days, I have seen collaborative efforts beyond many that I would have ever imagined within my regional community. I have spoken with Dr. David Spain (president of the AAST) who has been in communication with Dr. Eileen Bulger (chair of the ACS COT). Together we have pledged to combine efforts to support any, and all, surgeons on the front line during the COVID-19 pandemic. We will be working together to provide access to resources as they become available to assist in the care of patients. We will be actively monitoring and updating our respective websites as resource information becomes available.
I have no doubt that this will be our greatest hour. As motivational speaker Wayne Dyer proclaimed, "Miracles come in moments. Be ready and willing." I have no doubt fellow EAST members that you are all both ready and willing. Stay healthy, stay safe, and thank you for your service.