Join us Today for the August #EASTMemberChat on Twitter!
Friday, August 28, 2020
EAST Twitter Member Chat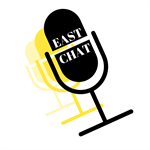 Participate in EAST's monthly Twitter Member Chat: #EASTMemberChat. Join fellow EAST members on Twitter each month as they discuss topics relevant to your professional growth. Each month features a new topic such as, "What's the best piece of professional advice you ever received?"
Join the next conversation on August 28, 2020. This month's topic will focus on asking members who came in as Fellows-in-Training, "to tell us how joining EAST has benefited them from a career development standpoint."
To participate, just include #EASTMemberChat in your tweet and feel free to tag other EAST members to get them involved in the discussion. Following the conversation is as easy as clicking on the #EASTMemberChat hashtag or searching for it on the web or on your device's Twitter app. We look forward to hearing from you!
Add Your Twitter Handle To Your EAST Profile
Don't forget to add your Twitter handle to your EAST profile so that other EAST members can find you on Twitter. Visit the "Manage Profile" page of your EAST member profile and scroll down to "Email" in the "Contact Information" section to add your Twitter URL. Allow other members to find your Twitter handle by checking the box, "Include in Membership Directory."
Getting Started with Twitter
Dr. Heather Logghe has posted an excellent introduction to the service, including signing up and creating your profile. Go to "Twitter 101: How to Set Up a Professional Twitter Account" for information.
Once you've signed up, learning to use the service isn't hard. The University of Utah Health Sciences has developed an easy-to-read handout, " Twitter 101: Understanding & Navigating Twitter" that describes @s, #s, replies, DMs, & RTs and other basics for health care professionals getting started on Twitter.
Joining a Twitter Chat
Hashtags like #EASTMemberChat allow many people to easily talk about a single subject without the "reply-to-a-reply-to-a-reply" chains seen in email or in small Twitter conversations. A group of people can use the same hashtag to create a "tweetchat" that can then be easily followed, searched, and archived. To participate in the EAST Twitter Member Chat, just include #EASTMemberChat in your tweet. Following the ongoing discussion is as easy as tapping or clicking on the #EASTMemberChat hashtag or searching for it on the web or on your device's Twitter app. More tips and tricks for participating in a Twitter chat are available in the SocialTimes article, "Advanced Twitter Tip: How to Join a Twitter Hashtag Chat".