Message from the EAST President
Friday, June 14, 2019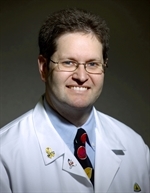 Elliott R. Haut, MD, PhD EAST President
GET INVOLVED
One of the most common questions I am asked as the President of EAST is "How did you get where you are in the organization?" This comes in a few flavors the most common of which is from a resident, fellow, or junior faculty member who wants to get involved but has no idea how to start. Over the years I have developed a somewhat standardized response. I usually start with a question: "So, which committee are you on?" to which most common reply is "none." I then start on my spiel that the way to get involved is to actively volunteer.
Step one is volunteer. Every member of an EAST committee or ad hoc task force answered the yearly call for volunteers (which comes out over the summer). EAST doesn't magically know you want to be involved; you need to tell us. The President-Elect, with Board approval, has the responsibility of appointing all who answer the call for volunteers to the myriad of EAST committees and ad hoc task forces whose common goal is to advance the exempt purpose of EAST. In 2018, more than 150 EAST members (including everyone who responded to the call) joined an official committee or ad hoc task force role in our organization.
Step two is to do a great job- make the conference calls, reply to the emails, chime in, make your voice heard. When an idea comes up, offer to help. Pitch your own idea to the chair and run with it. Bottom line, don't just get your name on a list; be an active participant volunteer.
There are many other ways to get involved with the EAST. Practice Management Guideline (PMG) leaders are often looking for members to help. You do not need to be a member of the Guidelines Committee to co-author a PMG. We have had residents, fellows, and junior faculty be part of PMG Work Groups. The EAST Multicenter Trials Committee has well over a dozen ongoing studies. Check out the website and be part of one that appeals to you. Take the necessary steps to prospectively enroll your patients or collect their data retrospectively.
Senior EAST members ask me how to remain active and give back. They hear a set of parallel answers. I remind them that all EAST members can complete the Call for Volunteers application and join a committee or ad hoc task force. I suggest that they participate in EAST's Mentoring Program, coordinated by the EAST Mentoring Committee chaired by Dr. Jamie Coleman, by signing up to be a year-long mentor. I encourage finding a student, resident, fellow, or junior faculty at their home institution who needs help (and a kick in the pants) to join one of the multicenter trials.
In addition to these long-term commitments, there are other ways to offer your services to EAST as a micro-volunteer. These short-term opportunities do not require a 1-year or 3-year long-term commitment and can be personally rewarding and beneficial to the organization. These might include being interviewed for an EAST Traumacast or Careercast, participating in a community outreach event, teaching Stop The Bleed, or completing an online EAST survey.
Be an ambassador for EAST. Talk about EAST Practice Management Guidelines during clinical lectures, morbidity and mortality conferences, and during bedside teaching. Encourage residents and fellows to submit an essay for the Oriens "This is Why I want a Career in Trauma and Acute Care Surgery" Award. Engage with EAST on social media. Help us promote EAST to the entire world on Twitter, Facebook, and/or Instagram.
Most importantly, try to attend the EAST Annual Scientific Assembly each January. The face-to-face in-person discussions, collaborations, mentoring, and camaraderie will instantly make you feel and home and involved.
Thank you. Our organization relies upon the volunteer time and effort dedicated throughout the year by our members to thrive and prosper. Please contact me any time via email (ehaut1@jhmi.edu) or Twitter (@elliotthaut) about EAST related matters.