Message from the EAST President
Monday, November 11, 2019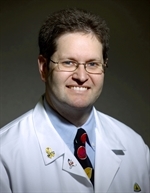 Elliott R. Haut, MD, PhD EAST President
Give 'Til it Hurts
I have heard the mantra "No Money, No Mission" for decades. But it never felt so real until I took over as the President of the Eastern Association for the Surgery of Trauma (EAST). Our organization has over 2,300 members and there are competing priorities of how to drive our mission. We want to fund surgical research, resident/student/fellow education, mentoring, leadership development, guideline development, community outreach, and injury prevention. People say "the sky is the limit"; but funding is the real limit. Our leadership and committee members routinely come up with amazing new ideas. Unfortunately, we can't fund them all.


This is where you- EAST members- come in and I'm asking you to Give 'Til it Hurts. I want your loved ones to say, "what the heck were you thinking?" I want your kids to ask why they can't go to private school anymore (just kidding). Many organizations suggest you skip your expensive daily coffee and donate instead. That's just unrealistic for most trauma surgeons. I don't want to compete with coffee. But how about bringing some home-made leftovers for lunch instead of eating in the cafeteria? Do you really need that new watch, car, piece of jewelry, golf club, or pair of shoes? We all get asked for donations from many sources-college alumni funds, our kids' school's parents association, religious organizations, and/or other non-profit charitable groups. If you believe in the mission of EAST, we'd like a slice of that pie.
Consider what EAST has done for you and your career. Now is your chance to pay it forward. Have you beefed up your academic CV by co-authoring any practice management guidelines or a multi-center trial? Did you present your research or get invited to discuss a paper at the EAST Annual Scientific Assembly? Was EAST the first national organization that gave you an opportunity to be on a committee? Have you had a leadership position as committee chair or board member? Have you grown and benefited from the EAST Mentoring Program? These initiatives don't come cheap; supporting trainees at every level is in our DNA and we all need to step up to make it happen. Help us fund more opportunities like these for the next generation of trauma leaders.
Perhaps you're more interested in EAST's focus on injury prevention and community outreach. If so, your donations might align well with those from our most generous donor family-Jack and Pina Templeton. They perpetually endowed the annual John M. Templeton, Jr., MD Injury Prevention Research Scholarship and the Cox-Templeton paper competition for injury prevention. Once a year, EAST collaborates with a local high-school on a large-scale community event aligned with our Annual Scientific Assembly. The Injury Control and Violence Prevention Committee has proposed to do more frequent, local interventions year-round. Unfortunately, costs remain prohibitive and we simply don't have the resources for this novel idea to get off the ground.
Maybe your personal drive is to improve trauma research? Considering the current inappropriately low budget for trauma research funding, not commensurate with the burden of the disease, private philanthropy is one of the best alternate options, at least until the government changes its approach. We have a single, yearly research scholarship that the EAST Board of Directors would love to fund at a higher level or add a second scholarship. But, the only way for that to happen is with additional donations. Due to the current limitations of governmental spending on firearm injury research, EAST is are partnering with the Coalition for National Trauma Research and AFFIRM to fund the new American College of Surgeons Committee on Trauma Firearm Injury Prevention Clinical Scholar in Residence Program to improve research on gun violence and gun safety.
EAST has a recognition program for our Milestone Donors. We celebrate and appreciate these donors who have given so much to enhance our mission and vision. See the full list on the EAST Website. I challenge you to check your own personal donation history on your EAST membership profile page and see how close you are to the next level. I used the opportunity of #GivingTuesday to "level up." I put my money where my mouth is because I truly believe in what EAST stands for.
Thank you all in advance for your generous donations to EAST. The Board will continue to use these funds wisely for a wide range of important projects and endeavors.
Please contact me any time via email (ehaut1@jhmi.edu) or Twitter (@elliotthaut) about EAST related matters.
Click here for the September 2019 President's Message - "Better Together"
Click here for the June 2019 President's Message - "Get Involved"
Click here for the January 2019 President's Message