Message from the EAST President
Sunday, January 14, 2018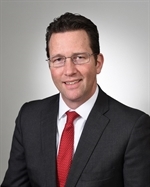 Andrew C. Bernard, MD EAST President
EAST was founded by a group of young surgeons searching for a friendly environment in which to share knowledge and build relationships. More than 30 years later, EAST has grown into the nation's largest organization that provides leadership and development for young trauma surgeons. But the mission and vision haven't changed. Every day, EAST provides a forum for exchange of ideas. EAST works to prevent injury and promote the care of patients. And EAST develops the careers of those who provide that care.
EAST's Annual Scientific Assembly is held every January but activities and opportunities occur year-round. EAST's website is the best place to get involved in the action. Here you'll find clinical education in the form of podcasts, CME programs and a massive repository of 'landmark papers' in trauma, pediatric trauma, injury prevention, military surgery, surgical critical care and emergency general surgery. On the EAST website, you'll also find resources for career development. There's a listing of jobs and fellowships, scholarships and our 'Careercasts' on personal and leadership development from thought leaders in trauma. You'll also find information on the EAST mentoring program, expanded this year to include mid-career surgeons looking for senior leader mentors.
Research and the exchange of ideas are foundations of EAST. Multicenter Trials (MCT's) and are a terrific opportunity to become involved in research or build on an existing scientific portfolio. In addition to the science, each EAST MCT is also a chance to meet new colleagues and enjoy the fellowship that our founders intended. EAST supports research grants through a competitive process for members and partners with other trauma organizations to enhance federal research funding through the Coalition for National Trauma Research (CNTR).
Getting involved in EAST is easy. Members are welcoming and eager to help. Committees convene new members every January and the 'Call for Volunteers' is made each summer so be on the lookout for that if a committee interests you. The Injury Control and Violence Prevention Committee is always looking for volunteers to join its outreach event held annually in conjunction with the Annual Scientific Assembly. And feel free to join the ongoing conversation on Facebook and Twitter about EAST and its programs.
EAST is growing and vibrant. Caring for the injured through science, education, fellowship and career development are still our core values. It's my honor to serve as your President. I hope you'll take advantage of everything EAST has to offer and that you will share your ideas and energy to make EAST even better for its members, the trauma community and our patients.
Andrew C. Bernard, MD, FACS
EAST President