Careercasts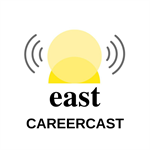 Practical Points for Advancing Your Professional Career.
Welcome to the EAST Careercasts. The Careercasts are a series of audio interviews with leaders in the field designed to provide you with practical information regarding career development, leadership and career challenges.

Have an idea for an EAST Careercast? Submit a proposal.


Listen in iTunes Listen in Spotify Listen via Google Music Subscribe
---
Podcasts Currently Available
---
Evolving Role of Emergency Medicine-Surgical Critical Specialists - #51

05/10/2019

In this EAST Careercast, Dr. Zaffer Qasim explores the evolving role of Emergency Medicine-Surgical Critical Care Specialists. Dr. Qasim interviews Dr. Tiffany Osborn, the first full female Professor of Surgery and EM at Barnes Jewish Hospital in Saint Louis, Missouri and Dr. Zac Ginsberg, Medical Director of the SICU and Emergency Physician at Kettering Medical Center, Cincinnati, Ohio. Both discuss their respective paths from fellowship to job search and career advancement. Drs. Osborn and Ginsberg provide important points as to why EM-SCC physicians form a unique and important part of the health system.

In the podcast, Dr. Osborn references the following resources related to career and mentoring:
Mentorship: Through the Looking Glass Into Our Future by Tiffany Medlin Osborn, MD
Ann Emerg Med August 1999;34:285-289.
DISCLAIMER: THIS WEBSITE IS NOT INTENDED TO, AND DOES NOT, PROVIDE MEDICAL ADVICE. All health care content available on or through this website is presented by the Eastern Association for the Surgery of Trauma ("EAST") for general informational purposes only and must not be regarded as a substitute for advice, diagnosis or treatment by a professional health care provider. THE EAST DOES NOT RECOMMEND OR ENDORSE, AND DISCLAIMS ALL LIABILITY RELATING TO, any particular products, procedures, opinions or other information presented or referred to on or through this website(including but not limited to the content of any advertisement), except for any statements specifically identified as expressing a policy or position officially approved by EAST.