Careercasts
Practical Points for Advancing Your Professional Career.
Welcome to the EAST Careercasts. The Careercasts are a series of audio interviews with leaders in the field designed to provide you with practical information regarding career development, leadership and career challenges.

Have an idea for an EAST Careercast? Submit a proposal.


Listen in iTunes Listen in Spotify Listen via Google Music Subscribe
---
Podcasts Currently Available
Violence and Injury Prevention
---
Why Trauma Surgeons Need to be Leaders in Community Outreach and Injury Prevention - Careercast #37

11/14/2017

In this Careercast, Dr. Stefan Leichtle talks with Dr. Mike Aboutanos, Chief of the Division of Acute Care Surgical Services at Virginia Commonwealth University in Richmond, VA. Dr. Aboutanos explains why a trauma surgeon's job doesn't start and end in the trauma bay, and why trauma surgeons are uniquely qualified to be leaders in injury and violence prevention. He describes his own journey into becoming an expert in this field, gives examples of the many successful programs at VCU, and has valuable tips on how to get started in community outreach and injury prevention at your own institution.
DISCLAIMER: THIS WEBSITE IS NOT INTENDED TO, AND DOES NOT, PROVIDE MEDICAL ADVICE. All health care content available on or through this website is presented by the Eastern Association for the Surgery of Trauma ("EAST") for general informational purposes only and must not be regarded as a substitute for advice, diagnosis or treatment by a professional health care provider. THE EAST DOES NOT RECOMMEND OR ENDORSE, AND DISCLAIMS ALL LIABILITY RELATING TO, any particular products, procedures, opinions or other information presented or referred to on or through this website(including but not limited to the content of any advertisement), except for any statements specifically identified as expressing a policy or position officially approved by EAST.
Listening instructions
Apple's iTunes lets you subscribe to EAST's Careercasts and other podcasts so that new episodes are delivered to your computer automatically. If you have an iPod, iPhone, or iPad, new podcast episodes will automatically be synchronized each time you connect it to your computer.
Listen or subscribe via iTunes
Listen or subscribe via Google Music
Subscribe to the feedusing other software (e.g. your favorite feed reader).

Your Careercast Moderators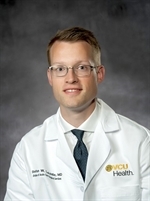 Stefan Leichtle, MD
Virginia Commonwealth University
Richmond, VA








Laslo Kiraly, MD
Oregon HSU
Portland, OR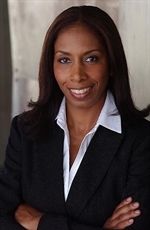 Ruby A. Skinner, MD
Marian Regional Medical Center
Shell Beach, CA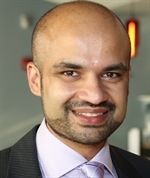 Zaffer Qasim, MBBS
EDIC
Philadelphia, PA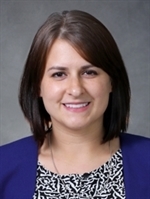 Salina M. Wydo, MD
Cooper University Hospital
Camden, NJ