EAST Mentoring Program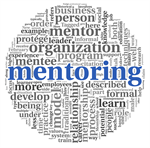 This program is under the direction of the EAST Mentoring Ad Hoc Committee. The goal of the EAST Mentoring Program is promotion of academic and personal growth of young acute care surgeons by providing extramural mentors.
The call for Mentors and Mentees is now closed. The request for 2014 Mentors and Mentees will resume again this Spring 2014.

View the Mentoring Webinar presented by Dr. Andrew Bernard. This Webinar provides excellent information on how to mentor as well as how to be mentored.
Please contact the EAST Administrative Offices at managementoffice@east.org if you have any questions.