WellSpan York Hospital
Posted Sep 10, 2018
York, PA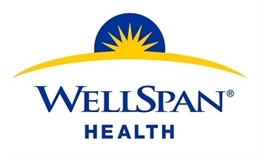 Trauma/Acute Care Surgeon - Level 1 Trauma Center in York, PA
WellSpan Health, a sophisticated medical community in south central Pennsylvania is seeking a Trauma/Critical Care Surgeon. Join a large, well-respected medical group with low physician turnover. WellSpan is a top-rated integrated health system and tertiary care center with a collaborative culture and focus on a high-quality patient care.

Position details:
• Ideal candidate will be board certified in Trauma /Critical Care Surgery with interest in clinical research
• WellSpan York Hospital's Level 1 Trauma Center is accredited by the Pennsylvania Trauma System Foundation. It is the only accredited Level 1 trauma center in the area and serves over 1.2 million residents
• Team includes 7 physicians and 2 APCs. Program has 2000+ trauma and 78,000 ED visits annually
• York Hospital has 20 ORs and 10 dedicated TSICU beds. We enjoy specialty support by employed physicians including neuro, orthopedic trauma and plastic surgeons
• Opportunities for resident teaching and research. Residency programs include surgery, orthopedics and emergency medicine
• Competitive salary and excellent benefits including retirement plan and relocation. Malpractice and tail also included

About the York Community:
• York is a family oriented community with excellent schools, a low cost of living and abundant outdoor and cultural activities
• Centrally located among several major metropolitan areas, including Baltimore, Washington D.C. and Philadelphia
• If you value a strong sense of community, the more palatable pace of suburban/rural living, and the convenience of a workplace close to home, you'll realize the advantages of considering WellSpan as part of your future.

How to apply
Please contact Laura Myers, Physician Recruiter, at 717-851-5445 or e-mail CV to lmyers9@wellspan.org
Location
1001 S. George Street
York, PA 17403