BANNER HEALTH
Posted Jan 18, 2019
Tucson, AZ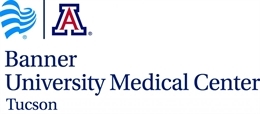 TRAUMA SURGEON - ACUTE CARE SURGERY
University of Arizona and Banner University Medical Group, Tucson

The Division of Trauma, Critical Care, Burn and Emergency Surgery at the University of Arizona and Banner University Medical Group are actively seeking a Trauma Surgeon to provide a full range of surgical services at its Tucson Campus locations. Under the leadership of Dr. Bellal Joseph, Division Chief of Trauma and Martin Gluck Endowed Chair, the division is a dynamic environment offering comprehensive and multi-disciplinary surgical and medical care for patients and our staff of seven Surgeons strives to provide the best in patient care, resident and medical student education and training, together with extensive community and academic endeavors.

The division is seeking an individual who is able to work with diverse students, trainees and colleagues. The qualified candidate will be Board Certified/Board Eligible in General Surgery with fellowship training in Surgical Critical Care.

• Fellowship training in Acute Care Surgery/Trauma preferred
• Evidence of clinical and didactic teaching ability
• Candidate should have a history of publications and be an active member of professional societies
• Participate in Emergency and Trauma surgery call concurrently
• Provide coverage in the surgical ICU at least one week per month
• Provide back up call coverage as needed
• Elective surgery is optional, but encouraged
• Established expertise in working with diverse patient populations
• ATLS Instructor qualifications and teaching background required

The physician selected will have the opportunity to develop a Full-Time clinical practice, educate residents and medical students and be encouraged to participate in clinical and/or basic science research and will have a faculty appointment commensurate with their credentials.

Tucson Features:
• Outdoor Adventures: golfing, hiking, biking, horseback riding, swimming and nearby skiing
• Heritage and culture: galleries, old presidio, museums, missions
• Culinary: great selection of cuisine with vibrant, newly renovated downtown

Banner Health and the University of Arizona Health Network have come together to form Banner University Medicine, a health system anchored in Phoenix and Tucson that makes the highest level of care accessible to Arizona residents. At the heart of this partnership is academic medicine - research, teaching, and patient care - across three academic medical centers.

How to apply
We offer a generous salary and benefits. Please submit your CV, for immediate consideration, to: doctors@bannerhealth.com For questions, please call Tiffany Lewis, Sourcing Strategist, at: 602-747-4578. Visit our website at: www.bannerdocs.com

As an equal opportunity and affirmative action employer, Banner University Medical Group (BUMG) recognizes the power of a diverse community and encourages applications from individuals with varied experiences and backgrounds. BUMG is an EEO/AA - M/W/D/V Employer.

Location
1501 N. Campbell Avenue
Tucson, AZ 84724