The University of Texas Southwestern Medical Center
Posted Sep 27, 2018
Dallas, TX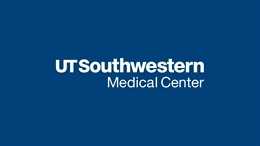 Department of Surgery, Division of General and Acute Care Surgery Division Chief
The Division of General and Acute Care Surgery is comprised of 19 university-appointed faculty members, performing more than 4,500 operating room cases per year, generating 100,000 RVUs, and has an annual operating budget in excess of $12 million. The division covers Parkland Health & Hospital System, Clements University Hospital and Zale Lipshy University Hospital. Last year the division evaluated over 3,500 trauma patients playing a significant role in a mature regional trauma system The Division also performed over 3000 emergency non-trauma operations and 750 burn operations.

The division is internationally known for its seminal contributions in burn care and trauma care, and continues to have extremely active laboratory and clinical research programs aimed at improving patient care and gaining a better understanding of the cellular, molecular, and genetic basis of inflammation and injury. The Division is also a part of several multi-institutional federally funded research studies, including the SiVENT trial and studies originating from the LITES and SIREN Consortiums. This continues a long history of leadership in multi-institutional consortium participation including the previously successful Resuscitation Outcomes Consortium (ROC), and the Trauma Glue Grant.

UT Southwestern ranks among the top academic medical centers in the world. Our distinguished faculty includes active Nobel Prize winners. Nearly 4,200 medical, graduate and allied health students, residents and postdoctoral fellows are trained each year. Our physicians provide care to patients at UT Southwestern University Hospitals and Clinics as well as three other affiliated hospitals.

The Dallas area boasts a low cost of living with diverse neighborhoods and great schools. The area has world class quality of life options, with more than 175 museums and art galleries, premier performance halls, numerous parks, lakes, golf courses and seven professional sport franchises.

How to apply
Interested and qualified surgeons should apply online at https://jobs.utsouthwestern.edu/ (search for Job# 343337)
and upload or send a cover letter and curriculum vitae to:

Herbert J. Zeh, III, MD
Professor and Chair
Department of Surgery
UT Southwestern Medical Center
5323 Harry Hines Blvd.
Dallas, TX 75390-9031
Ameerah.Lawhorn@UTSouthwestern.edu

Location
5323 Harry Hines Blvd.
Dallas, TX 75390-9031