Henry Ford Allegiance Health
Posted Nov 7, 2018
Jackson , MI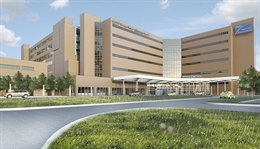 Trauma /Acute Care Surgeon/ Surgical Intensivist
ACTIVELY RECRUITING –Trauma /Acute Care Surgeon/ Surgical Intensivist
Henry Ford Allegiance is seeking a Trauma and Critical Care Surgeon, for a Level II Trauma Center in Jackson, MI.

Located in the scenic South Central Michigan, Henry Ford Allegiance offers a wonderful opportunity to teach and practice medicine in a rapidly growing department.

We seek a candidate who shares our vision for providing excellent customer service and high-quality patient care in a welcoming and supportive environment. Someone who has an interest in Education of medical students and surgical residents will be an integral part of this position. You will be actively involved in the trauma and acute care surgery call and the surgical/trauma ICU.

Come live, work and play in the beautiful South Central Michigan. Jackson is a family oriented community with excellent schools, is in close proximity with two Big Ten Universities and provides affordable housing. Our four-season climate provides the perfect formula for unlimited year-round recreational activities.

Minimum requirements
A board certification in General Surgery, fellowship training and board certification in Surgical Critical Care, eligibility for an unrestricted Michigan medical license.

As an equal opportunity and affirmative action employer, Henry Ford Allegiance Health recognizes the power of a diverse community and encourages applications from individuals with varied experiences and backgrounds.

How to apply
Please send up to date CV to Jeanne Calvert, Manager Recruitment / Retention at JCalver2@HFHS.org
Location
205 N East Ave
Jackson , MI 49201