Medical College of Wisconsin
Posted Jan 4, 2019
Milwaukee, WI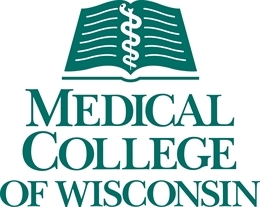 Academic/Community Trauma and Acute Care Surgery
The Medical College of Wisconsin is expanding our Division of Trauma, Surgical Critical Care, and Acute Care Surgery to develop an ACS program at our nearby large community hospital. We have an immediate opening for a surgeon who has a clinical focus in Trauma, Acute Care Surgery, and Surgical Critical Care. This position is being recruited at the Assistant or Associate Professor level.

Position Requirements/Details
• Board Certified or Board Eligible in General Surgery and Surgical Critical Care
• Eligible for medical licensure in Wisconsin
• Interest in teaching residents/medical students

Community Memorial Hospital is the largest community affiliate of the Medical College of Wisconsin. It is a 300 bed hospital and level III trauma center. This position would be the Medical Director of the Acute Care Surgery program, Associate Program Director for the Trauma Center and help to grow the surgical critical care capacity in the 14 bed ICU.

About MCW
MCW is a private, freestanding medical school that is widely respected as an academic center of excellence for the education and training of physicians and scientists, development of graduate and undergraduate medical education programs, basic and translational research, and distinction in multidisciplinary clinical programs. It is ranked as one of the nation's top 50 academic research institutions. Froedtert Health is a $2B regional health system that includes Froedtert Hospital, Community Memorial Hospital, and St. Joseph's Hospital.

About Community Memorial Hospital
CMH is located in Menomonee Falls 7 miles northwest of Froedtert Hospital. As a level III trauma center they admit approximately 750 cases/year and is currently covered by the Froedtert Hospital trauma surgery group. The hospital is approximately 300 beds where 1100 acute care surgeries are performed per year.

About Milwaukee area
Milwaukee is the cultural and economic center of Wisconsin with a population of just over 2 million. Located on the beautiful west coast of Lake Michigan. The city boasts a very reasonable cost of living and a four-season climate. Milwaukee is home to two major sports teams, many shopping centers and malls, and a variety of county parks in addition to a beautiful lakefront. Milwaukee offers an excellent ballet, opera, and symphony. An outstanding zoo provides enjoyment for the entire family. Summer music festivals on the lakefront are among the largest in the nation. – Excellent public schools as well.

How to apply
Please email CV to:

Jim Tannheimer
Director of Physician Recruitment
Medical College of Wisconsin
jtannheimer@mcw.edu
Location
8701 Watertown Plank Rd
Milwaukee, WI 53226