HCA - Hospital Corporation of America
Posted Jan 23, 2019
Aventura, FL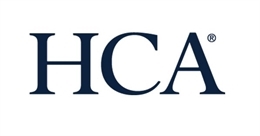 Trauma Surgeon Needed in SE Florida - J-031842
HCA Aventura Hospital and Medical Center (AHMC) in conjunction with University of South Florida's Department of Surgery is seeking additional Trauma Surgeons to join our team.

AHMC Trauma Center is state verified Level II program seeing ~1500 admits per year with 91% blunt cases. We are an acute care model covering trauma, ER general Surgery, and Critical Care. Call is 1:5.

Successful candidates must:
• Have 1 – 2 years of fellowship training in Trauma, Surgical Critical Care, or Acute Care Surgery
• Be ABS BC/BE in General Surgery and SCC
• Be ATLS & ACLS Certified
• Able to obtain a unrestricted FL medial licensure and hospital privileges

This is an academic faculty position with the Department of Surgery at the University of South Florida with Assistant Professor status. As an employed surgeon, you will receive an excellent compensation package including first year guaranteed base salary + WRVU production bonus and comprehensive benefit package.

For those who wish to remain engaged in research opportunities, a centralized database provides a large population for analysis of quality and outcomes.

Incoming surgeons will be required to obtain privileges at sister facility, Kendall Regional Medical Center, for cross coverage purposes.

www.aventurahospital.com
www.kendallmed.com
www.health.usf.edu

The University of South Florida and HCA Physician Services Group are EO/EA/AA employers.
How to apply
Please send CV to Tammy Lindsay at tammy.lindsay@hcahealthcare.com
Location
20900 Biscayne Boulevard
Aventura, FL 33180