Atrium Health
Posted Feb 15, 2019
Shelby, NC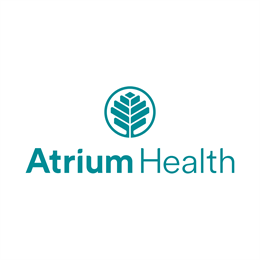 Medical & Trauma Director
The Department of Surgery at Atrium Health (formerly Carolinas HealthCare System), is seeking a site-based Medical and Trauma Director for Shelby Surgical Associates (Shelby, NC). We are looking for an experienced General Surgeon with Emergency and Acute Care Surgery experience, who can also lead a practice of 7 surgeons, 2 ACPs, and 15 teammates.

Details about the opportunity include:
• We service the Cleveland County community.
• Experienced General Surgeon with EGS and ACS experience necessary, with also an interest in Trauma. This is a Site Based Medical Director and Trauma Director position.
• Leadership experience necessary; one who can be an advocate for the physicians while also adhering to organizational policies.
• Shared call 1:6.
• Busy community practice affiliated with Cleveland Hospital.
• A variety of surgery providers work at the practice – with bread and butter general surgery, full breadth of breast surgery, appendectomy, minimally invasive surgery, gallbladder & abdominal surgery, reflux and esophageal surgery and robotic surgery. Vascular surgery opportunities are also available, if interested.

About the Community
Shelby has numerous parks and playgrounds including Holly Oak Park, Junior Women Club Park, Optimist Park, Plaster Park, Ezra Bridge Park, and Hickory Creek Park. The Central Shelby Historic District and Challenger 3 Amusement Park are also worth visiting. One can also enjoy shopping at Sky City Shopping Center, Huxley Village Shopping Center, Shelby Plaza Shopping Center, Cleveland Mall, and Hickory Creek Shopping Center.

Affectionately known as the "City of Pleasant Living", Shelby is located at the confluence of the beautiful rolling foothills of the Blue Ridge Mountains and the bustling Metrolina region of the Carolinas. It also has convenient access to two international airports - Charlotte-Douglas, a short 50-minute drive and Greenville-Spartanburg, a quick hour and 15 minute drive just over the South Carolina state line.

About the Hospital
Atrium Health-Cleveland in Shelby is a 241-bed hospital serving greater Cleveland County, NC, and the surrounding region. We were the first Level III trauma center in NC, offering advanced emergency care. Atrium Health is one of the largest, most comprehensive and integrated, public, not-for-profit systems in the nation compromising more than 7,500 licensed beds, employing over 65,000 people and accounting for more than 12 million patient encounters on an annual basis.
How to apply
To learn more or to submit a CV for confidential consideration, please contact Kyle Audette, Physician & ACP Recruiter via email at Kyle.Audette@atriumhealth.org.
Location
200 W. Grover St.
Shelby, NC 28150