MAYO CLINIC
Posted May 31, 2019
Rochester, MN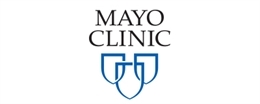 Trauma/Acute Care Surgeon- Rochester, MN
Heal the sick, advance the science, share the knowledge.

You are invited to partner with the nation's best hospital (U.S. News & World Report 2018-2019), ranked #1 in more specialties than any other care provider. Practicing at Mayo Clinic provides a rewarding career that promotes excellence in patient-centered care. You can thrive in an environment that supports innovation and has a wealth of resources available to you – including an integrated EMR and collaboration with top specialists – to give your patients the quality of care you want to achieve.

Mayo Clinic in Rochester, Minnesota, is conducting a search for a full-time trauma/acute care surgeon to join our surgical practice in the Division of Trauma, Critical Care & General Surgery. Our Rural – Level 1 ACS verified Trauma Center is supported by a multidisciplinary team of healthcare professionals which includes twelve critical care surgeons. We extend this opportunity to a board-certified/board-eligible surgeon who has successfully completed fellowship training in surgical critical/acute care. Successful candidates should possess a strong interest in teaching and/or clinical research.

Compensation is very competitive, and benefits are comprehensive, including a relocation package.

Mayo Clinic is located in the heart of downtown Rochester, Minnesota, a vibrant, friendly city that provides a highly livable environment for more than 34,000 Mayo staff and students. The city is consistently ranked among the best places to live in the United States because of its affordable cost of living, healthy lifestyle, excellent school systems and exceptionally high quality of life.

©2019 Mayo Foundation for Medical Education and Research. Post offer/pre-employment drug screening is required. Mayo Clinic is an equal opportunity educator and employer (including veterans and persons with disabilities).




How to apply
http://mayocareers.com/EAST
Location
Rochester, MN