Traumacast
A series of audio interviews addressing upcoming research and its application to the injured patient, education efforts related to trauma, and novel methods in the management of injury.
Listen and earn CME Credit
Select Traumacasts now eligible for AMA PRA Category 1 Credit TM self-assessment credits toward Part 2 of the ABS MOC Program. Visit the EAST Education Center for details.

Do you have a suggestion for a Traumacast? Submit your idea.

*EP after the Traumacast number identifies enhanced podcasts that have bonus visual material in addition to the audio component. The enhanced podcasts are best viewed using the iTunes podcast browser on your laptop or phone, or using a video browser such as QuickTime or Windows Media Viewer.
Listen in iTunes Listen via Google Music Subscribe
---
Podcasts Currently Available
Violence and Injury Prevention
---
Intimate Partner Violence - Podcast #94

02/12/2018

An important but under-recognized disease in our communities, intimate partner violence represents a significant threat to the health and well-being of the people we serve. Guests Catherine Otway, RN, SANE-A, SANE-P and Bellal Joseph, MD discuss the scope of the problem, how it relates to trauma care, and how we as trauma providers can influence those within our care for the better.

Resources Mentioned in the Traumacast
CDC Resources on Intimate Partner Violence
Strangulation Institute
Dr. Joseph's JAMA Surg 2015 Paper
Newtown: What Remains After All is Lost. Discussion and Q/A with Kim Snyder (Director/Producer) and Dr. William Begg (Featured Physician) - Podcast #73

01/19/2017

The mass shooting of schoolchildren and educators at Sandy Hook Elementary school in Newtown, Connecticut shook the nation and forever altered the lives of a tight-knit community. A documentary film that focuses on the aftermath of this event is now being released, and we had the great fortune to hold a screening of this film and a post-screening discussion and Q/A session with the Director, Kim Snyder, and Dr. William Begg, who was the ER physician on duty the day of this tragic event. This special event was arranged through the efforts of Dr. Joe Sakran and immediate EAST Past President Dr. Nicole Stassen. This Traumacast episode is a recording of the post event discussion and question/answer session that was held on January 10, 2017 in conjunction with the 30th EAST Annual Scientific Assembly.

Supplemental Materials:
From the film's website www.newtownfilm.com: "Filmed over the course of nearly three years, the filmmakers use unique access and never before heard testimonies to tell a story of the aftermath of the deadliest mass shooting of schoolchildren in American history on December 14, 2012. Newtown documents a traumatized community fractured by grief and driven toward a sense of purpose. Joining the ranks of a growing club to which no one wants to belong, a cast of characters interconnect to weave an intimate story of community resilience."
Firearms Policy and Injury Prevention: EAST Roundtable Discussion on EBR Review - Podcast #67

11/14/2016

In this episode of Traumacast, we hosted an EAST roundtable discussion on firearms policy and firearm-related injury prevention. The discussion centered around the recently released EAST literature review and Practice Management Guideline on the efficacy of restrictive licensing and concealed carry laws for preventing firearm-related injuries, as well as the recent efforts of the Committee on Trauma to promote open discussion and consensus buidling to tackle this challenging problem. The panelists included Marie Crandall and Alex Eastman (co-authors of the EAST PMG), Ronny Stewart (Chair, COT), Nicole Stassen (EAST President), and Kevin Schuster (Chair, EAST Manuscript and Literature Review Committee). This interview was recorded live at the 2016 AAST Annual Meeting in Waikaloa, Hawaii.

Supplemental Materials:
EAST Practice Management Guideline: Prevention of Firearm-Related Injuries with Restrictive Licensing and Concealed Carry Laws

Firearm Injury Prevention: A Consensus Approach to Reducing Preventable Deaths
DISCLAIMER: THIS WEBSITE IS NOT INTENDED TO, AND DOES NOT, PROVIDE MEDICAL ADVICE. All health care content available on or through this website is presented by the Eastern Association for the Surgery of Trauma ("EAST") for general informational purposes only and must not be regarded as a substitute for advice, diagnosis or treatment by a professional health care provider. THE EAST DOES NOT RECOMMEND OR ENDORSE, AND DISCLAIMS ALL LIABILITY RELATING TO, any particular products, procedures, opinions or other information presented or referred to on or through this website(including but not limited to the content of any advertisement), except for any statements specifically identified as expressing a policy or position officially approved by EAST.
Listening instructions
Apple's iTunes lets you subscribe to EAST's Traumacast and other podcasts so that new episodes are delivered to your computer automatically. If you have an iPod, iPhone, or iPad, new podcast episodes will automatically be synchronized each time you connect it to your computer.
Listen or subscribe via iTunes
Listen or subscribe via Google Music
Subscribe to the feedusing other software (e.g. your favorite feed reader).
*EP after the Traumacast number identifies enhanced podcasts that have bonus visual material in addition to the audio component. The enhanced podcasts are best viewed using the iTunes podcast browser on your laptop or phone, or using a video browser such as QuickTime or Windows Media Viewer.

Your Traumacast Moderators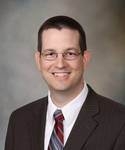 David Morris, MD
Intermountain Medical Ctr, Salt Lake City, UT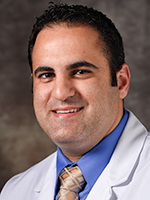 Firas Madbak, MD
University of Florida, Jacksonville, FL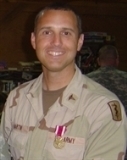 Matthew J. Martin, MD
Madigan Army Medical Center, Tacoma, WA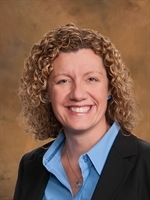 Carrie Valdez, MD
Covenant Healthcare, Saginaw, MI