EAST Community Outreach
EAST COMMUNITY OUTREACH


Thank you to all who participated in the 2019 EAST Community Outreach Program! The 2019 Program was held on Tuesday, January 15, 2019 at the Westlake High School in Austin, Texas. Watch the video!

The 2019 program focused on:
Stop the BleedSM

Distracted Driving

Firearm Safety

Careers in Medicine
Since 2012, EAST has hosted a Community Outreach Program in conjunction with its Annual Scientific Assembly, with members of the EAST Injury Control and Violence Prevention Committee (ICVP) coordinating the program and traveling into the community to deliver high-quality, high-profile injury prevention programs around public health topics such as distracted and impaired driving, vehicle safety, teen violence, and substance abuse.

Between 2012 and 2016 and in 2019, the program has educated more than 3,000 high-school students about the dangers of distracted and impaired driving. In 2017 and 2018, EAST directed its outreach efforts toward training nearly 100 non-medical personnel on hemorrhage control in the wake of the gun violence epidemic. Watch the videos and see the positive impact of the EAST Community Outreach Program.

Thank you to the Society of Trauma Nurses for joining EAST and supporting and assisting with the EAST Community Outreach Program.

Thank you to Z-Medica for their support of the 2017 and 2018 EAST Community Outreach Programs by providing supplies for training.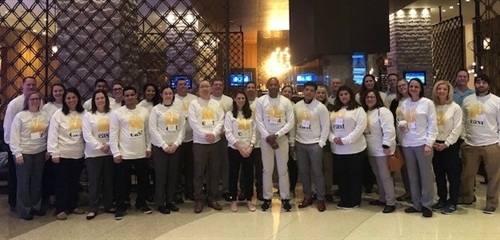 2019 EAST Community Outreach Volunteers