Dr. Brendan Campbell
Thank you to Dr. Brendan Campbell for supporting the EAST Development Fund!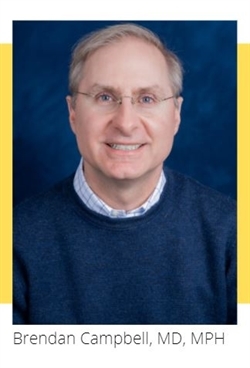 Donor Story
EAST is a wonderful organization that makes it easy to want to be involved in the care of injured adults and children. Giving back to EAST is something I always feel good about because the organization does such a great job of supporting trauma surgeons early in their careers when they need that support the most.

To learn more about Brendan Campbell, MD, MPH and connect, please visit the EAST Member Directory from your EAST member profile.
---
Interested in sharing your EAST donor story with our community? Please submit the following form online. If you have any questions, please contact us.