Membership
EAST is dedicated to providing education, leadership and career development for young surgeons active in the care of the injured patient. More than 2,000 members are already participating in EAST's unique leadership, education and career development programs.
Prospective Members
EAST is the only professional association dedicated to the nurturing of the young trauma surgeon. We welcome applications from junior surgeons with an interest and training in trauma and acute care surgery, mature surgeons who might serve as their mentors and ancillary care providers who support this endeavor. For more information, visit Join EAST.
Current Members
Current members enjoy a wide variety of benefits designed to further their knowledge, enhance their careers and provide leadership opportunities. Be sure to Sign In and keep your profile updated. If you've lost your password or have a question about your membership, email managementoffice@east.org.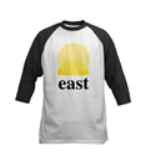 Shop for Logo Items
Visit the Online Logo Shop for shirts, hats, hoodies, mugs, tablet sleeves and more.