Dr. Brittany Bankhead
Thank you to Dr. Brittany Bankhead for supporting the EAST Development Fund!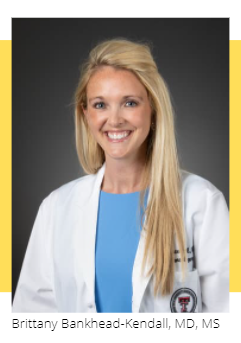 Donor Story
I love that EAST cultivates young surgeons' enthusiasm into leadership opportunities on a national level, all with the ultimate goal of taking better care of our patients. I'm thrilled at the opportunity to be involved in established practice-changing guidelines and improving trauma care in my region.
---
Interested in sharing your EAST donor story with our community? Please submit the following form online. If you have any questions, please contact us.