Dr. Caleb Butts
Thank you to Dr. Caleb Butts for supporting the EAST Development Fund!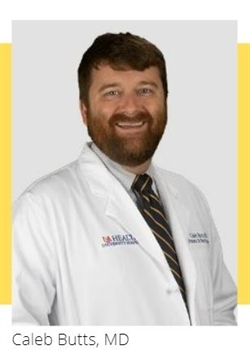 Donor Story
EAST has repeatedly shown its commitment to trauma patients through supporting trauma care providers' research - both clinical and basic sciences. The EAST Development Fund stands with wide-open arms with support for good ideas. It makes me proud to be a member of EAST and donate to further this mission.

To learn more about Caleb Butts, MD and connect, please visit the EAST Member Directory from your EAST member profile.
---
Interested in sharing your EAST donor story with our community? Please submit the following form online. If you have any questions, please contact us.