Dr. Caroline Park
Thank you to Dr. Caroline Park for supporting the EAST Development Fund!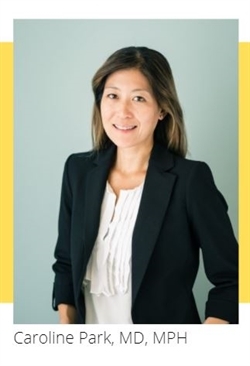 Donor Story
I am a brand-new member to EAST and junior faculty in my institution — many folks in my position would naturally test the waters and first 'prove' themselves to be visible, to learn, and grow. EAST pushes the envelope with innovation, diversity, equity and inclusion—long before it became an in-vogue mantra. It's not a popularity contest; to succeed in EAST, you show up, you invest your interests, your knowledge and your time, and you get back what you put in. It's that simple.

To learn more about Caroline Park, MD, MPH and connect, please visit the EAST Member Directory from your EAST member profile.
---
Interested in sharing your EAST donor story with our community? Please submit the following form online. If you have any questions, please contact us.