Dr. Christine Castater
Thank you to Dr. Christine Castater for supporting the EAST Development Fund!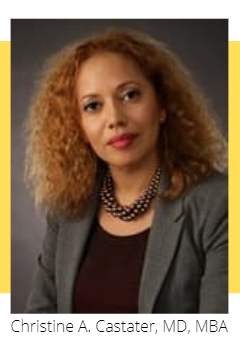 Donor Story
I believe wholeheartedly in EAST's mission to help reduce traumatic events and support trauma patients. As a trauma survivor, I'm honored to be able to care for trauma patients and I feel it is very important to support initiative like research, violence prevention, and leadership development. These and more are what the EAST Development fund target. I will continue to support the Development Fund and I encourage others to do the same.
---
Interested in sharing your EAST donor story with our community? Please submit the following form online. If you have any questions, please contact us.