Dr. Jordan Kirsch
Thank you to Dr. Jordan Kirsch for supporting the EAST Development Fund!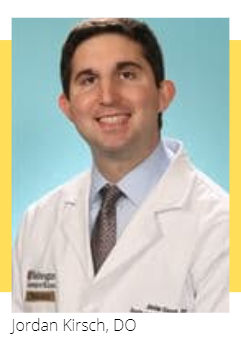 Donor Story
Every day I am amazed at the ways EAST membership has influenced my professional life. I am lucky to have benefited directly from the Development Fund as a GRADE Workshop Scholarship recipient.
I was privileged to give back by supporting both EAST and my institution during the EAST Trauma Center Challenge.

To learn more about Jordan Kirsch, DO and connect, please visit the EAST Member Directory from your EAST member profile.
---
Interested in sharing your EAST donor story with our community? Please submit the following form online. If you have any questions, please contact us.