Dr. Keshav Desphande
Thank you to Dr. Keshav Desphande for supporting the EAST Development Fund!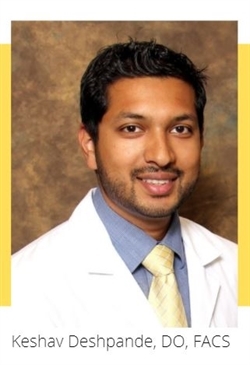 Donor Story
EAST provides a platform for anyone interested in trauma to have a voice regarding violence prevention. I have learned so much about how programs around the country are standing up to this public health crisis. I am proud to have incorporated lessons learned in my institution's efforts. I hope my donation will help us understand, in an evidence-based way, how to make our communities a safer place.
---
Interested in sharing your EAST donor story with our community? Please submit the following form online. If you have any questions, please contact us.