Dr. Rishi Rattan
Thank you to Dr. Rishi Rattan for supporting the EAST Development Fund!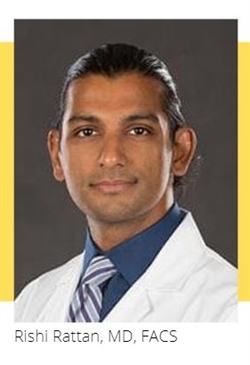 Donor Story
I joined EAST as a resident. Since then, EAST has helped me develop my career, seek mentors, build networks, refine research, and contribute to the field in a rich and rewarding way. Most importantly, it has allowed me to make a group of lifelong friends and colleagues, who support each other regardless of distance. I have witnessed EAST drive the evolution of the field, from guidelines to equity.
I couldn't be more proud to contribute to the longevity of EAST as it supports and creates the future of trauma.

To learn more about Rishi Rattan, MD, FACS and connect, please visit the EAST Member Directory from your EAST member profile.
---
Interested in sharing your EAST donor story with our community? Please submit the following form online. If you have any questions, please contact us.