Dr. Ronald Gross
Thank you to Dr. Ronald Gross for supporting the EAST Development Fund!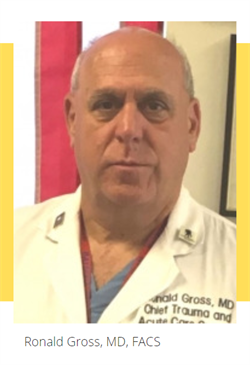 Donor Story
I became a member of EAST in January 1992, when the organization was just six years old, because I really loved the mission and vision set forth by the founding fathers: Drs. Champion, Harris, Jacobs and Maull. Drs. Jacobs and Maull were two very important mentors for me, and I was convinced that they and the rest of the Founding Board were truly on to something - an organization that was dedicated to the education and mentoring of the young trauma surgeon.
---
Interested in sharing your EAST donor story with our community? Please submit the following
form
online. If you have any questions, please
contact us
.