Dr. Brett Tracy
Recipient of the 2020 John M. Templeton, Jr., MD Injury Prevention Research Scholarship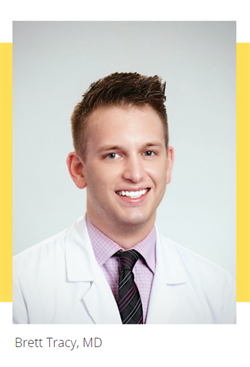 Testimonial
Despite major advances in the field of trauma, complete recovery after a violence-related injury remains a challenge. The etiology of this struggle is complex and often includes patient, clinician, and systems issues culminating in disjointed or incomplete care. Through the support of the John M. Templeton, Jr., MD Injury Prevention Research Scholarship, I will be able to design and disseminate a mobile phone application that helps patients obtain the longitudinal and informed care needed to heal. In turn, this intervention will facilitate our understanding of the cycle of violence.
This scholarship is made possible through the generous donation of long time EAST member, the late, John (Jack) M. Templeton, Jr., MD. To learn more about this award and past recipients, click here.
To hear from other recipients who have benefitted from contributions to the EAST Development Fund, visit the Scholarship & Award Recipients page.
Help continue to support the work of deserving recipients working to change the future of trauma care by donating today.

DonaTE