Dr. Igor Nichiporenko
Recipient of the EAST GRADE Workshop Scholarship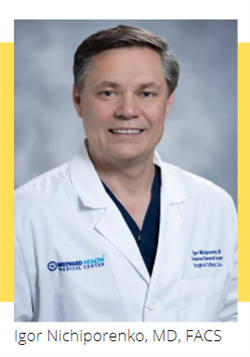 Testimonial
As a member of the EAST Guidelines Committee, I was honored to represent EAST while attending the annual GRADE Network Workshop. Understanding this unique process of developing recommendations based on a reproducible and transparent framework for grading certainty of evidence has helped me to appreciate how comprehensive, valuable and, most importantly, helpful EAST guidelines are to every practicing trauma and acute care surgeon. GRADE methodology of moving from the quality of evidence to creating a guideline is a subjective but very thoughtful process yielding excellent outcome in clinical practice. This knowledge of creating PMG's can be applied not only at the level of a big national organization such as EAST but also at the level of any trauma department. Thank you, EAST, for giving me this wonderful opportunity to learn about this excellent widely adopted tool for making clinical practice management guidelines.
The EAST GRADE Workshop Scholarship is funded through contributions to the EAST Development Fund.
To hear from other recipients who have benefited from contributions to the EAST Development Fund, visit the Scholarship & Award Recipients page.
Help continue to support the work of deserving recipients working to change the future of trauma care by donating today.