Dr. John Lunde
Recipient of the EAST GRADE Workshop Scholarship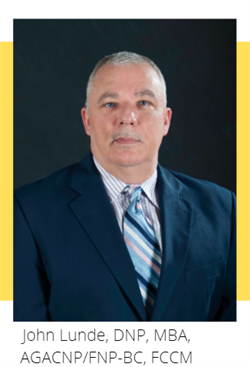 Testimonial
Receiving the EAST GRADE Workshop Scholarship afforded me the opportunity to receive outstanding training in the methodology. I am very appreciative of the opportunity to participate in the Guidelines Committee and the training received will serve me greatly in the future as I participate in Practice Management Guideline development.
The EAST GRADE Workshop Scholarship is funded through contributions to the EAST Development Fund.
To hear from other recipients who have benefited from contributions to the EAST Development Fund, visit the Scholarship & Award Recipients page.
Help continue to support the work of deserving recipients working to change the future of trauma care by donating today.