Dr. Rishi Rattan
Recipient of the EAST GRADE Workshop Scholarship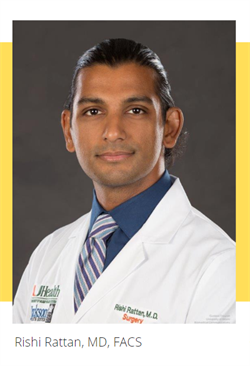 Testimonial
EAST's commitment to forwarding the best possible care for trauma patients worldwide with robust evidence-based guidelines and the development of future leaders in trauma care and research are embodied by their EAST Development Fund scholarships for the GRADE Workshop.
I feel privileged to have been selected for this mentored experience in helping to create higher levels of patient-centered care founded on the strongest possible science. EAST is invested in the future of trauma surgeons and the entire field of surgical critical care, trauma, and acute care surgery. I have found the experience essential in allowing me to contribute meaningfully alongside my EAST colleagues.
The EAST GRADE Workshop Scholarship is funded through contributions to the EAST Development Fund.
To hear from other recipients who have benefited from contributions to the EAST Development Fund, visit the Scholarship & Award Recipients page.
Help continue to support the work of deserving recipients working to change the future of trauma care by donating today.