Rhode Island Hospital
Affiliated with The Warren Alpert Medical School of Brown University — Providence, RI
Trauma only
Critical Care only
Trauma & Critical Care
Acute Care Surgery
Advanced Practitioner
Duration: 1 year
Positions available: 1
Salary: $77,478
Program Director: Charles A. Adams Jr., MD
Last updated: June 22, 2021
---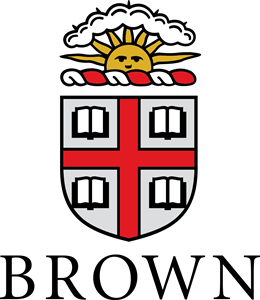 The goal of the Surgical Critical Care Fellowship Program is to provide an educational setting in which the trainee gains concentrated experience in all aspects of the care of the critically ill (resuscitation, emergency management of life-threatening illness or injury, and long-term support for single or multi-system organ failure), administrative direction of an intensive care unit, development of educational programs and teaching skills, and clinical research.

The trainees will learn the specific content (knowledge and procedures) by direct patient care under the guidance of the faculty. They will also participate in managing the units, including bed allocation, quality assurance monitoring, brain death certification, decisions regarding goals of therapy as well as end of life care , and nursing care.

The fellow receives a salary equivalent to a PGY-6, and professional liability insurance, and four weeks of vacation.
Rhode Island Hospital provides a portion of health, disability and life insurance.
Program started 1994
How to apply
lcabana@lifespan.org - (401) 444-0326 (phone) , (401) 444-6681 (fax)
Qualifications: Applicants for Surgical Critical Care fellowships must have completed at least three clinical years in an ACGME-accredited graduate educational program in one of the following specialties: anesthesiology, emergency medicine, neurological surgery, obstetrics and gynecology, orthopaedic surgery, otolaryngology, plastic surgery, surgery, thoracic surgery, vascular surgery, or urology. It is preferred that applicants have completed their General Surgical training.
Candidates must submit application and supporting materials, including a C.V., one letter of recommendation from the Chairman of the Department of Surgery, and 2 letters of recommendation from other faculty in the Department of Surgery www.safas.smapply.io

Research opportunities
https://www.brown.edu/academics/medical/about/departments/surgery/research/department-surgerys-research-database

About the hospital
Beds: 719
ICU beds: 49
Annual ED visits: 147232
Annual trauma admissions: 3500
Trauma faculty: 7
Fellowship procedures
Total surgical (annually): 21297
Blunt trauma: 90%
Penetrating trauma: 10%
Location
Rhode Island Hospital
Providence, RI 02903
Website