University of Toronto: Sunnybrook Health Sciences Centre & St. Michael's Hospital
Affiliated with University of Toronto — Toronto, ON
Trauma only
Critical Care only
Trauma & Critical Care
Acute Care Surgery
Advanced Practitioner
Duration: 12-24 months
Positions available: 3
Salary: $70,000
Program Director: Dr. Najma Ahmed
Last updated: April 15, 2014
---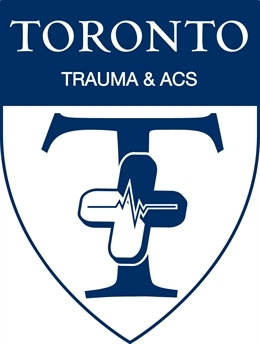 The University of Toronto offers a one or two year clinical Fellowship in Trauma and Acute Care Surgery. Successful applicants will rotate through Toronto's two Level 1 trauma centres: Sunnybrook Health Sciences Centre and St. Michael's Hospital. The two sites work cooperatively to deliver tertiary and quaternary trauma, emergency and critical care to a catchment area of over 8 million people, in addition to serving as the major referral sites for large parts of Northern Ontario. Together, St. Michael's and Sunnybrook have over 1800 trauma team activations annually, making it the largest trauma program in Canada.

Clinical responsibilities will involve leading trauma resuscitations; overseeing care on a dedicated acute care/trauma service, and participating in the critical care aspects of trauma patients. The trauma fellows are involved in the teaching of medical students, residents, elective trainees and interdisciplinary staff, as well as presenting at trauma conferences, case teachings, rounds, and at point of care.
Program started 2010
How to apply
tammy.kowalyk@sunnybrook.ca , (416) 480-4712 (fax)
Qualifications: Certification as Fellow, Royal College of Physicians & Surgeons of Canada (FRCSC) or equivalent training at an accredited training institution in general surgery is required.
Interested candidates should submit a letter of intent, curriculum vitae, and three letters of reference to Tammy Kowalyk.
About the hospital
Beds: 1400
ICU beds: 69
Annual ED visits: 130000
Annual trauma admissions: 1800
Trauma faculty: 10
Fellowship procedures
Total surgical (annually): 2300
General surgical: 50%
Trauma: 50%
Blunt trauma: 70%
Penetrating trauma: 30%
Location
2075 Bayview Avenue
Toronto, ON M4N 3M5
Website