Medical University of South Carolina
Affiliated with Medical University of South Carolina — Charleston, SC
Trauma only
Critical Care only
Trauma & Critical Care
Acute Care Surgery
Advanced Practitioner
Duration: 1 year
Positions available: 1
Salary:
Program Director: Samir Fakhry, MD, FACS
Last updated: September 09, 2011
---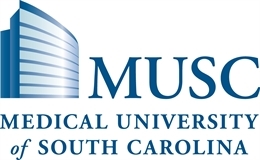 Medical University of South Carolina (MUSC) is the tertiary, academic referral center for Eastern South Carolina. We are located in downtown Charleston SC and have recently opened a new addition to our hospital that brings the total number of beds to 874. We are the only Level 1 trauma center serving the entire East Coast of South Carolina, a catchment area of about 1.5 million people. The medical center has critical care units dedicated to trauma/general surgery, cardiothoracic and vascular surgery, neurosurgery, medicine, cardiology, pediatrics and neonatology.

The Department of Surgery has divisions that are dedicated to General and Acute Care Surgery, Surgical Oncology, Vascular Surgery, Pediatric Surgery, Gastrointestinal and Minimally Invasive Surgery, Cardiothoracic Surgery. MUSC is also the tertiary referral center for the complex surgical conditions for the entire region. The Trauma and Surgical Critical Care programs provide care for all trauma and emergency general surgery patients. In addition, the critical care service provides consultation for patients on the neurosurgery, urology, transplant, otorhinolaryngology, plastics and orthopedic surgery services.

MUSC offers an ACGME approved, one year Surgical Critical Care Fellowship. The rotations will provide the Fellow with exposure to the intricate pathology of all types of surgery patients. Through the year the Fellow will learn the principles of complex fluid management, hemodynamic monitoring, mechanical ventilation, wound care and surgical nutrition. This patient population will also provide ample exposure to bronchoscopy, endoscopy and the correlate percutaneous procedures such as tracheostomy and gastrostomy tube placement. In addition, experience in the administartive and organizational aspects of directing a surgical ICU will be provided.

The Fellows will work with faculty members that are certified in surgical critical care by the American Board of Surgery on a critical care team that is also composed of surgery and anesthesia residents, as well as medical students. The Fellow will be the team leader, involved in the primary evaluation of critically ill patients, instrumental in the formation and implementation of appropriate care plans and responsible for assuring high-quality patient care.

Given the importance of initial evaluation, resuscitation and operative management of trauma and emergency surgery patients, our fellows have an opportunity to participate in the care of these patients as junior attendings under the supervision of our faculty.

On completion of the year, the trainee will have acquired the necessary knowledge and experience to successfully complete the examination for Added Qualifications in Surgical Critical Care of the American Board of Surgery.



Program started 2007
How to apply
Qualifications: Completion of a RRC approved General Surgery Training Program and eligible to sit for the ABS examinations.
Samir Fakhry, MD, FACS
Charles F. Crews Professor & Chief, Gen Surgery
Medical University of South Carolina
96 Jonathan Lucas St
CSB 426 MSC 613
Charleston, SC 29425-6130
fakhry@musc.edu
About the hospital
Beds: 709
ICU beds: 82
Annual trauma admissions: 2300
Trauma faculty: 7
Fellowship procedures
Blunt trauma: 85%
Penetrating trauma: 15%
Location
96 Jonathan Lucas Street
Charleston, SC 29425
Website