Traumacast
Listen in Apple Podcasts Listen in Spotify

Listen in Google Podcasts Subscribe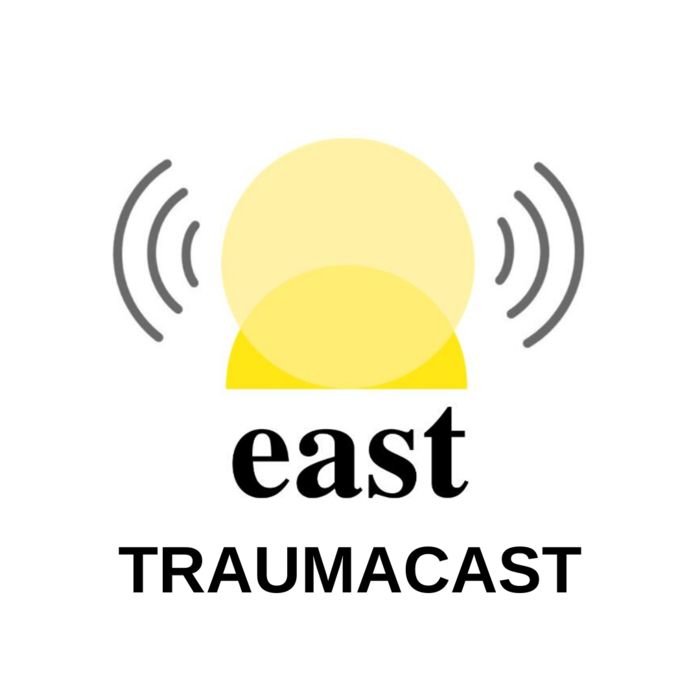 Don't Practice "Renalism" – A Discussion About Contrast Associated Acute Kidney Injury - #149
11/01/2021
Drs. Jeremy Levin, Michal Radomski and Carrie Valdez discuss with Dr. Brad Dennis and Dr. Steven Weisbord contrast associated acute kidney injury – from the renal medulla to "renalism," a discussion of clinical consequences, and much in between. Should I adjust imaging order based on existing AKI? Should risk of AKI alter imaging acquisition decision making in the trauma bay? Are there strategies to mitigate the impact of contrast? Listen to find out!
Supplemental Material:
Weisbord SD, Gallagher M, Kaufman J, Cass A, Parikh CR, Chertow GM, Shunk KA, McCullough PA, Fine MJ, Mor MK, Lew RA, Huang GD, Conner TA, Brophy MT, Lee J, Soliva S, Palevsky PM. Prevention of contrast-induced AKI: a review of published trials and the design of the prevention of serious adverse events following angiography (PRESERVE) trial. Clin J Am Soc Nephrol. 2013 Sep;8(9):1618-31. doi: 10.2215/CJN.11161012. Epub 2013 May 9. PMID: 23660180; PMCID: PMC3805082.
Inker LA, Eneanya ND, Coresh J, Tighiouart H, Wang D, Sang Y, Crews DC, Doria A, Estrella MM, Froissart M, Grams ME, Greene T, Grubb A, Gudnason V, Gutiérrez OM, Kalil R, Karger AB, Mauer M, Navis G, Nelson RG, Poggio ED, Rodby R, Rossing P, Rule AD, Selvin E, Seegmiller JC, Shlipak MG, Torres VE, Yang W, Ballew SH, Couture SJ, Powe NR, Levey AS; Chronic Kidney Disease Epidemiology Collaboration. New Creatinine- and Cystatin C-Based Equations to Estimate GFR without Race. N Engl J Med. 2021 Sep 23. doi: 10.1056/NEJMoa2102953.
Weisbord SD, Gallagher M, Jneid H, Garcia S, Cass A, Thwin SS, Conner TA, Chertow GM, Bhatt DL, Shunk K, Parikh CR, McFalls EO, Brophy M, Ferguson R, Wu H, Androsenko M, Myles J, Kaufman J, Palevsky PM; PRESERVE Trial Group. Outcomes after Angiography with Sodium Bicarbonate and Acetylcysteine. N Engl J Med. 2018 Feb 15;378(7):603-614. doi: 10.1056/NEJMoa1710933.