Cox-Templeton Injury Prevention Paper Competition
The Cox-Templeton Paper Competition is a competition of abstracts focused on an aspect of injury prevention that are presented during the EAST Annual Scientific Assembly The Competition is supported by a grant from Drs. Jack and Pina Templeton. In 2012 this award was renamed the Cox-Templeton Injury Prevention Paper Competition to recognize the contributions of John Templeton, Jr., MD and Ms. Julia Cox-McCarter in the area of Injury Prevention.
Award Recipients
2023

Ashley Y. Williams, MD
Project Inspire Pilot Study: A Hospital-Led, Comprehensive Intervention Reduces Gun Violence
Among Juveniles Delinquent of Gun Crimes

Dr. Williams donated the $1,000 award to the Project Inspire & Trauma Outreach Program.

2022

Dane R. Scantling, DO, MPH
Firearm Homicides: A Broader View of our Lane

2021

James M. Bardes, MD

Stop The Fall: Identifying the 50% of Geriatric Trauma Patients with Significant Vision Loss
Dr. Bardes donated the $1,000 award to the Appalachian Vision Outreach Program.

2020

Leah C. Tatebe, MD, FACS
Heroes in Crisis: Trauma Centers Should be Screening for and Intervening on Post-Traumatic Stress in our
Emergency Responders

Dr. Tatebe donated the $1,000 award to Hektoen Trauma Prehospital in support of research efforts and to support first responders.

2019

Alison A. Smith, MD, PhD
Bicycle Lanes: Are We Running in Circles or Cycling in the Right Direction?

2018

Tanya L. Zakrison, MD, MPH
Intimate Partner and Sexual Violence: A Focus on Male Patients
Dr. Zakrison donated the $1,000 award to the Miami Workers Center and Power U Center.
Both organizations are located in Miami, Florida and focus on issues aligned with Dr. Zakrison's paper.

2017

Eric H. Bradburn, DO, MS, FACS
An Innovative Approach for Decreasing Hay Hole Falls in the Rural Anabaptist Population

2016

A. Britton Christmas, MD, FACS
A Targeted High School Seat Bealt Awareness Program Increases Seat Belt Usage for Adolescent Drivers

2015

Alexander L. Eastman, MD, MPH
UNSTEADI: Implementation of the CDC Fall Prevention Program Does Not Prevent In-Hospital Falls or Reduce
Fall Recidivism Rates

2014

Karen Lommel, DO, MHA, MS
Taking ATV Injury Prevention to the Hills: An Effective Way to Reach Riders

2013

Brian L. Brewer, MD
Choice of Motorcycle Helmet Makes A Difference: A Prospective Observational Study

2012
Jason W. Smith, MD
A Targeted Arson Prevention Program Greatly Reduces Recidivism
2011
Thomas Z. Hayward, MD
Traffic Infraction Patterns Before and After Trauma Center Admission Compared to a Brief Courtroom Intervention
2010
Melissa R. Hoffman, ND
Bicycle Commuter Injury Prevention: It's Time To Focus On The Environment
2009
Peter Ehrlich, MD, MSC
Alcohol Interventions For Trauma Patients Are Not Just For Adults: Justification For Brief Interventions For The Injured
Adolescent At A Pediatric Trauma Center
2008
Greg Stadter, BA
The Effects of Side Impact Air Bags on Injury Mitigation
2007
Kamela Scott, PhD
Prevention That Works: The Effect of a Focused, Comprehensive Adolescent Violence Program is Both
Sustained and Enhanced Over Time
---
About John M. Templeton, Jr., MD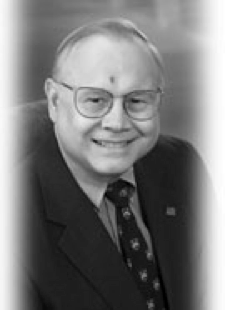 John M. Templeton, Jr., MD (1940-2015)
Thank you, Jack. Jack and Pina Templeton's dedication to children, education, character, religion, and prayer in our lives and for America is widely known, and the Eastern Association for the Surgery of Trauma was so fortunate to have them. It has been my good fortune to have had Jack as a teacher, faculty, colleague, and friend for more than 35 years. In 1975, Jack reported to the Portsmouth Naval Hospital as the Chief of Pediatric Surgery, where I was a chief resident. Our interactions were over the most difficult pediatric cases and through that, I learned of Jack's devotion and determination to help every sick child and their family through their time of crisis. He personalized every case and worked alongside each of us at Portsmouth, to carry each and every child back to health. He lived the meaning of "teamwork." So it was no surprise that when I was recruited to PENN, 20 years later, I found Jack developing the Pediatric Trauma Center at CHOP. Jack was exactly the same: devoted, energetic, and determined. Our relationship flourished as we both struggled to grow and mature these two centers, which were a mere fifty feet apart. Our city was being ravaged with firearm injury at this time. At perhaps the lowest moment of this epidemic, it was Jack Templeton who catalyzed us to seek to understand the root causes and look for some way to lower the devastating toll for Philadelphia youth. In a simple request between friends, Jack seeded the Firearm and Injury Center at Penn and birthed an interdisciplinary group of scholars who today continue to advance meaningful dialogue about protecting Americans.
Jack gave up practice to direct the Templeton Foundation in 1995, and I felt a great loss to the surgical community. However, in his passions, he continued forward in even more meaningful ways. In those subsequent years, his leadership supported advancing the public's health, moving medicine toward a broader scientific inquiry of life's big questions, and of course, improving the safety of the public, most particularly our youth. His charge to EAST was lofty: "Understand how injury occurs, and through science identify effective interventions, empower the country through this knowledge." Jack Templeton elevated EAST, and with his distinctive hallmark gave us a unique purpose. We owe Jack a great deal.
Introduction written by C. William Schwab, MD
Past President, EAST
---
Echoing Dr. Schwab's message, EAST is truly appreciative of Drs. Jack and Pina Templeton's support which has aided in the growth and develop of both organizations. Through the support of the Templeton's, EAST is able to award on an annual basis, the John M. Templeton, Jr., MD Injury Prevention Research Scholarship and the Cox-Templeton Injury Prevention Paper Competition. The John M. Templeton, Jr. MD Injury Prevention Research Scholarship's intent is an interventional trial in the field of injury prevention, while in 2012 the award of the Cox-Templeton Injury Prevention Paper Competition was renamed to recognize the contributions of John Templeton, Jr., MD and Ms. Julia Cox-McCarter in the area of Injury Prevention.
As indicated above, John M. Templeton, Jr., MD led an inspirational career and life. Dr. Templeton was President and Chairman of the John Templeton Foundation, and directed all Foundation activities in pursuit of its core mission to serve as a philanthropic catalyst for discovery in areas engaging life's biggest questions in science, theology, philosophy, individual freedom, free enterprise and character virtues. He worked closely with the Foundation's staff and international board of advisors of more than 50 leading scholars, scientists, researchers and theologians to develop substantive programs in these endeavors.
Dr. Templeton was actively involved in the Foundation since its inception in 1987. In 1995, he retired from his medical practice to serve full-time as president of the Foundation. His more than 25-year career as a physician and long-held spiritual beliefs provided both the formal science training and the commitment to advance the Foundation's work.
After receiving a bachelor of arts degree from Yale University in New Haven, Connecticut, Dr. Templeton earned his medical degree from Harvard Medical School in Boston. He completed his internship and residency in surgery at the Medical College of Virginia in Richmond and subsequently trained in pediatric surgery under Dr. C. Everett Koop at The Children's Hospital of Philadelphia. After serving two years in the U.S. Navy, he returned to The Children's Hospital of Philadelphia in 1977, where he served on the staff as pediatric surgeon and trauma program director. He also served as professor of pediatric surgery at the University of Pennsylvania.
Dr. Templeton was board certified in pediatric surgery and surgical critical care and was a fellow of the American College of Surgeons. He served as a board member of the American Trauma Society and as a president of its Pennsylvania division. He was a member of the Cradle of Liberty Council of the Boy Scouts of America, the Board of Trustees of Eastern University, the Boards of the Foreign Policy Research Institute, Philadelphia College of Physicians, National Bible Association, the Session for Proclamation Presbyterian Church and the American Association for the Surgery of Trauma. He has published numerous papers in medical and professional journals, in addition to three books, A Searcher's Life and Thrift and Generosity: The Joy of Giving, and an updated version of his autobiography, entitled, John M. Templeton, Jr: Physician, Philanthropist, Seeker.