John M. Templeton, Jr., MD Military Call to Service Scholarship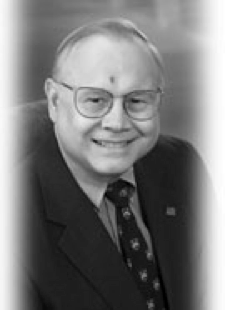 John M. Templeton, Jr., MD served as a physician in the US Navy from 1975-1977 stationed in Portsmouth, Virginia. Although his time in the Navy was brief, according to his wife and EAST Honorary Member, Mrs./Dr. Pina Templeton, Dr. Templeton always had high regard for military physicians and especially military trauma surgeons. He never underestimated how much the military trauma surgeon had contributed in treating the injured and to the advances in the treatment of the injured. It was the call to service for these individuals that resonated with him.
To honor Dr. Templeton's appreciation of an individual's Call to Military Service, his wife, the late Mrs. Pina Templeton established an annual scholarship to support the attendance of 2-3 military trauma surgeons in the early stages of their career and service to the EAST Annual Scientific Assembly. Scholarship recipients receive up to $3,000 for meeting registration, travel and lodging expenses. The first scholarships were awarded for the 2018/31st EAST Annual Scientific Assembly. Individuals selected for this scholarship are recognized as emulating a Call to Military Service and are expected to contribute to advancements in the treatment of the injured.
Scholarship Eligibility
Must be active or reserve members of the US Air Force, Army, or Navy
Must be in training (fellowship or residency) or attendings less than five years removed from completion of training
No more than one scholarship recipient per branch of service
Scholarship applicant must be sponsored by an EAST Active or Mentor Member
Submit a personal statement of 300-500 words in which the applicant details their call to military service, interest in acute care surgery and future goals.
Apply
Applications for the 2024 scholarships are OPEN. Click the application button below to apply. The application deadline is August 31st annually.

Application


---
Scholarship Recipients
2023 Luke R. Johnston, MD, MBA, FACS
LCDR, MC, USN
Rachel M. Russo, MS, NHDP-BC
MAJ, USAF, MC
2022 Lt. Col. Erik DeSoucy, DO - Air Force
David Hampton, MD, MEng, FACS,
CDR (FMF)/MC/USNR
MAJ Jason McCartt, MD, FACS - Army
2021



2020




LCDR Dale F. Butler, MD - Navy
MAJ Jun U. Elegino, DO - Army Reserve

Daniel Wayne Bailey, MD - Army



CDR Zachary Brown, MD - Navy

MAJ Remealle How, MD - Air Force

2019

LCDR Pam Choi, MD - Navy

MAJ Jason Radowsky, MD - Army

Captain Jennifer Silvis, DO - Air Force

2018

Jason A. Brocker, MD - Air Force
William A. Burns, LCDR, USN, MD - Navy Reserve

Vincente S. Nelson, MD - Army