CME Credit Information
Meeting Evaluation & Earning your CME
Obtaining CME as well as retrieving your certificate must be completed online. To receive CME and your certificate, you must complete the online evaluation(s) using the online system by the specified deadline (see below). Please contact the EAST offices at ceme@east.org or by phone at 312-202-5508 if you have questions or are unable to access the online system.
Using the Online System - It's as Easy as 1-2-3
1. Login in to the EAST Annual Scientific Assembly Online Evaluation System - You must have completed the online evaluation by March 31, 2022 to be eligible to receive CME Credit.
2. Claim credit per day
3. Retrieving your certificate - very important
After you have completed the necessary evaluations and the Overall Evaluation, the Certificate button will be enabled.
Click on the Certificate button.
Click on Create Certificate - the system will create the appropriate certificate(s) and give you the option to download it to your computer or email it to yourself

*.

You must take a certificate for your credits to be posted

Click Here to Access the CME Platform

*You will need Adobe Reader in order to view your certificate. If you do not have access to a printer at the time you are completing the evaluation, you can email it to yourself or download it at any time by logging back in and clicking Certificate.
Important Deadlines for Claiming Credit
EAST partners with the American College of Surgeons (ACS) to offer AMA PRA Category 1 Credit™ for the Annual Scientific Assembly and Workshops. Physicians should claim only the credit commensurate with the extent of their participation in the activity. The ACS requires that you complete all meeting evaluations by the date listed below to receive credit.
March 31, 2022 - Online evaluation must be completed to claim credit and receive your certificate. The ACS requires all CME forms and evaluations be completed within 30 calendars days of the conclusion of the meeting.


CNE Credit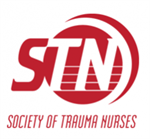 CNE Credit is also being provided through the Society of Trauma Nurses for select sessions. Click here for details.
To claim CNE please complete the evaluations online at https://www.traumanurses.org/2022-east-cne-evaluation-forms.



CME Information for Past Annual Scientific Assemblies
28th, 29th, 30th, 31st, 32nd, 33rd and 34th EAST Annual Scientific Assemblies - sign into the same system used for the 35th EAST Annual Scientific Assembly.