Community Outreach
Did you know that trauma is the number one cause of death in young people?
In an effort to address this public health crisis, EAST began hosting an annual Community Outreach Program in 2012. Held during the Annual Scientific Assembly, the program is coordinated by the EAST Injury Control and Violence Prevention Committee whose volunteers travel into the local community to deliver high-quality, high-profile injury prevention programs around topics such as distracted and impaired driving, vehicle safety, teen violence, and substance abuse.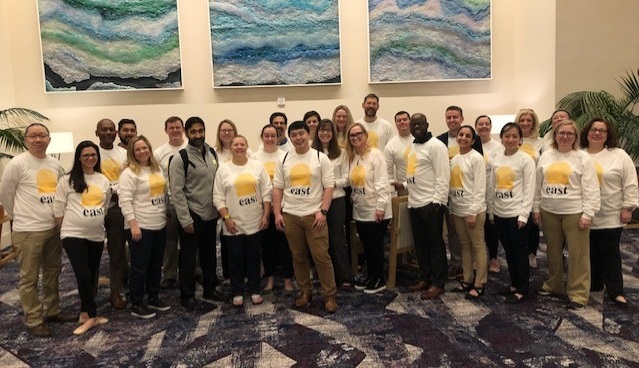 Learn more about the EAST Community Outreach Program
Since 2012, the EAST Community Outreach Program has educated more than 3,000 high-school students across the country about the dangers of distracted driving due to texting and alcohol use.
In 2017 and 2018, EAST directed its outreach efforts toward training nearly 100 non-medical personnel on hemorrhage control in the wake of the gun violence epidemic. Participants learned how to use pressure, packing, and tourniquets to control bleeding in order to save lives.
Watch the videos below to learn more about how the EAST Community Outreach Program is raising awareness about public health issues in order to prevent and control injuries and save lives.
EAST ICVP Community Outreach Program Videos
2020 -
Stop the Bleed
SM
, Distracted Driving, Firearm Safety and Burn First Aid, and Careers in Medicine
2019 - Distracted Driving, Vehicle Safety, Firearm Safety, Stop the Bleed and Careers in Medicine
2017 - Public Access Hemorrhage Control and Training for Non-Medical Personnel
2016 - Distracted Driving, Vehicle Safety, Teen Violence, and Substance Abuse
2015 - Distracted Driving, Vehicle Safety, Teen Violence, and Substance Abuse
2014 - Distracted Driving, Vehicle Safety, Teen Violence, and Substance Abuse