Traumacast
Listen in Apple Podcasts Listen in Spotify

Listen in Google Podcasts Subscribe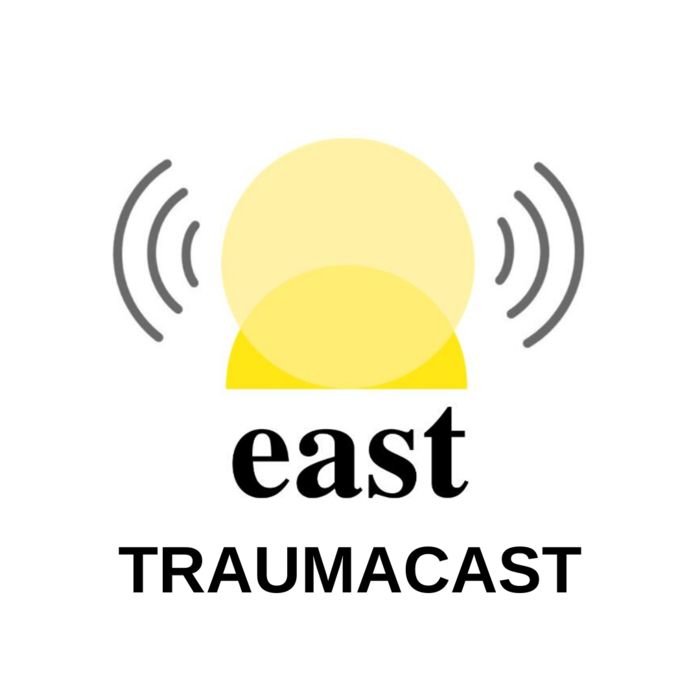 Screening and Treatment of Alcohol Dependence - What Could You Be Doing Better? - #144
06/01/2021
Listen to the first author of the EAST PMG, Dr. Kodadek and pharmacist Jen Beavers discuss alcohol dependence – from identifying at risk patients to a review of treatment options. Hosted by new guest moderators Drs. Jeremy Levin, Sam Tarras and Patrick McGonagill as well as Lauren Dudas.
Supplemental Information:
Kodadek, Lisa M., Jennifer J. Freeman, Devesh Tiwary, Mack Dillon Drake, M. Elizabeth Schroeder, Linda Dultz, Cassandra White, et al. 2020. "Alcohol-Related Trauma Reinjury Prevention with Hospital-Based Screening in Adult Populations: An Eastern Association for the Surgery of Trauma Evidence-Based Systematic Review." Journal of Trauma and Acute Care Surgery 88 (1): 106–12. https://doi.org/10.1097/TA.0000000000002501.
Alvanzo, Anika, Kurt Kleinschmidt, Julie A Kmiec, George Kolodner, Gerald E Marti, William F Murphy, Carlos F Tirado, et al. 2020. "The ASAM Clinical Practice Guideline on Alcohol Withdrawal Management." http://links.lww.com/JAM/A192.
Ammar, Mahmoud A., Abdalla A. Ammar, Jordan Rosen, Hagar S. Kassab, and Robert D. Becher. 2021. "Phenobarbital Monotherapy for the Management of Alcohol Withdrawal Syndrome in Surgical-Trauma Patients." Annals of Pharmacotherapy 55 (3): 294–302. https://doi.org/10.1177/1060028020949137.