Message from the EAST President
Wednesday, February 12, 2020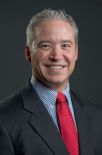 A. Britton Christmas, MD, FACS
President, Eastern Association for the Surgery of Trauma
Dear EAST Members and Colleagues,
As we enter a new decade, let me express that I am both honored and humbled to have the opportunity to serve as the 34th President of this great organization. I would like to first welcome our new members and invite each of you to discover ways to become more involved in our collective organizational efforts. In fact, the creation and ultimate success of EAST spawns from the many opportunities afforded to early career physicians and providers to exchange knowledge, discuss advances in patient care, and pursue opportunities for leadership development, mentorship, and networking in an environment of inclusion. We are pleased to welcome each of you as a new member!
I would also like to take the opportunity to welcome the following to your EAST Board of Directors: David S. Morris, MD (Director-at-Large/Division of Publications); Cynthia Talley, MD (Director-at-Large/Division of Education), and D. Dante Yeh, MD (Director-at-Large/Division of Patient Care and Resources). I am also pleased to welcome the following new committee and ad hoc task force chair/co-chair appointments: Rondi Gelbard, M.D. (Emergency General Surgery Committee); Bellal Joseph, MD (Equity, Quality, and Inclusion in Trauma Surgery Ad Hoc Task Force); Hee Soo Jung, M.D. (Injury Control and Violence Prevention Committee); Carrie Valdez, M.D. (Online Education Committee). It is a pleasure to have the opportunity to work with each of you and I look forward to the many great things you, and your respective committees and ad hoc task forces, will do for EAST!
As healthcare providers, we are hard-wired to evaluate ourselves in terms of successes and failures. However, I would contend that we must place a greater focus on the provision of value. Through EAST's mission and vision statements, we discover not only the value of the organization, but also the value that we, as clinicians, collectively provide to our respective communities: "…to promote trauma prevention, research, and improved trauma systems design; to encourage investigation and teaching of the methods of preventing and treating trauma; and to stimulate future generations of surgeons to meet the challenge." This vision forms the foundation of our five core strategic goals: leadership, development, scholarship, fellowship and collaboration.
As so clearly expressed during Dr. Haut's recent Presidential address, EAST guidelines remain the signature product of the organization. However, we certainly cannot overlook the many innovative ideas and accomplishments of our committees and ad hoc task forces under the leadership of their respective chairs and division leaders. The organization's work in diversity, equity, and inclusion has been exceptional with more to come. The passion, enthusiasm and fellowship among our members are the core strengths that truly drive this organization that is EAST.
During recent years, we have entered into an unprecedented era of collaboration among the organizational stakeholders in trauma care and injury prevention. EAST continues to maintain strong partnerships with the Society of Trauma Nurses (STN) and the Pediatric Trauma Society (PTS) and served as a core member in the establishment of the Coalition for National Trauma Research (CNTR) and the Trauma Prevention Coalition. We must continue to collaborate with our peer organizations so that we may effectively advocate on behalf of the patients we serve with a collective voice.
In the coming year, I would ask each of you not to dwell on your successes and failures but to consider the value that each of us brings to our patients, to our healthcare systems, and to our communities. Consider the value of this great organization, what it means to you, and seek out opportunities to get involved. Through the collective efforts of our membership, EAST will continue to innovate, lead, and thrive. Once again, it is truly an honor and privilege to serve as the President of this great organization.