Dr. George Kasotakis
Thank you to Dr. George Kasotakis for supporting the EAST Development Fund!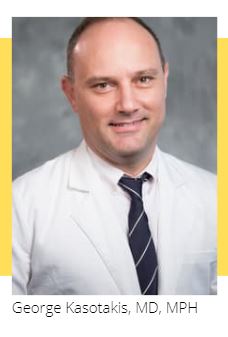 Donor Story
I am grateful that I have been able to attend the EAST Leadership Development Workshop series and the GRADE Methodology Workshop on scholarship from the EAST Development Fund. These experiences have helped me tremendously in several aspects of my career and led to me currently chairing the EAST Guidelines Committee.

It is now my turn to pass it on…

To learn more about George Kasotakis, MD, MPH and connect, please visit the EAST Member Directory from your EAST member profile.
---
Interested in sharing your EAST donor story with our community? Please submit the following form online. If you have any questions, please contact us.